Main Index / Audio Visual / Airpods / Keybudz
Currys
KEYBUDZ AirCare Cleaning Kit for AirPods and AirPods Pro
£17.99
Read Full Specifications Read Reviews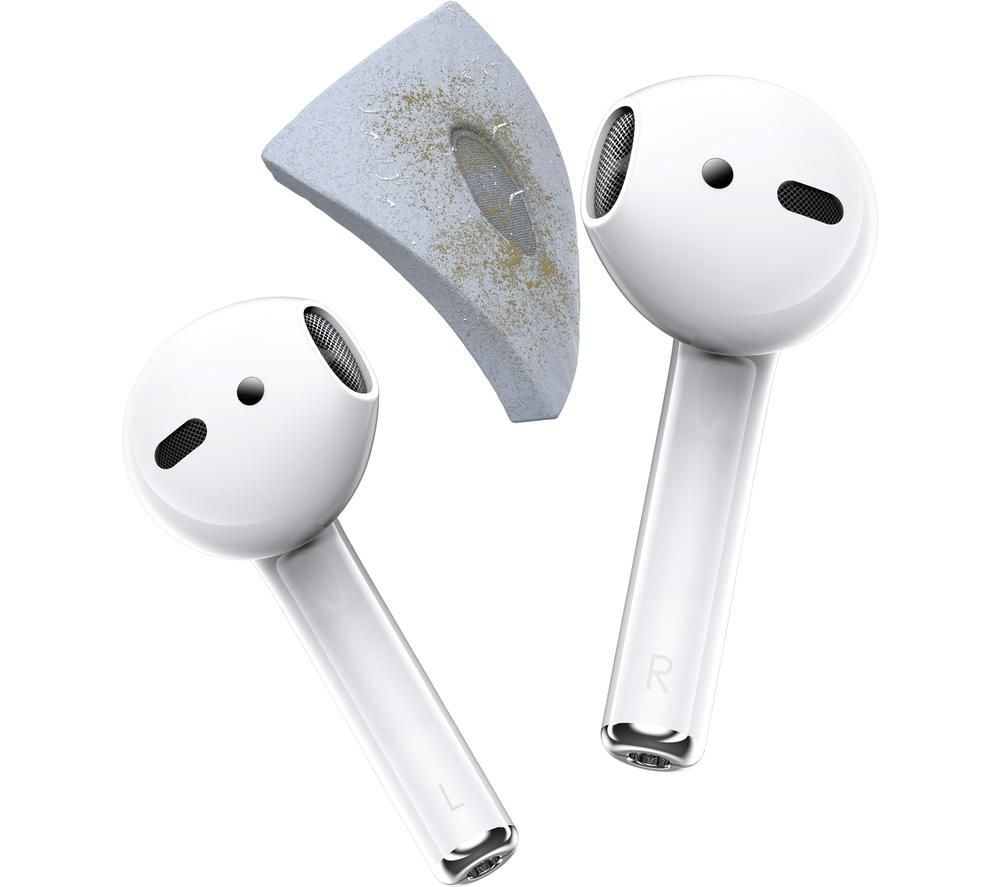 £17.99
Read Full Specifications Read Reviews
The Key Budz AirCare Cleaning Kit for AirPods and AirPods Pro helps you remove the dirt, debris and ear wax from your Airpods or Airpods Pro.
The Cleaning Kit comes with the set of tools to maintain your headphones and maximize their life.
There's a brush, lint-free microfibre cloth, antimicrobial wet wipe, antimicrobial dry wipe and antimicrobial swabs, so you can easily sanitize the Airpods or Airpods Pro in no time.

Currys
KEYBUDZ AirCare Cleaning Kit for AirPods and AirPods Pro
Leave a Review
Currys - KEYBUDZ AirCare Cleaning Kit for AirPods and AirPods Pro
Currys - KEYBUDZ AirCare Cleaning Kit for AirPods and AirPods Pro