Main Index / Audio Visual / Chargers / Iwantit
Currys
IWANTIT I24CLN17 2.4A Bullet Universal Car Charger with Detachable Lightning Cable - 1 m
£19.99
Read Full Specifications Read Reviews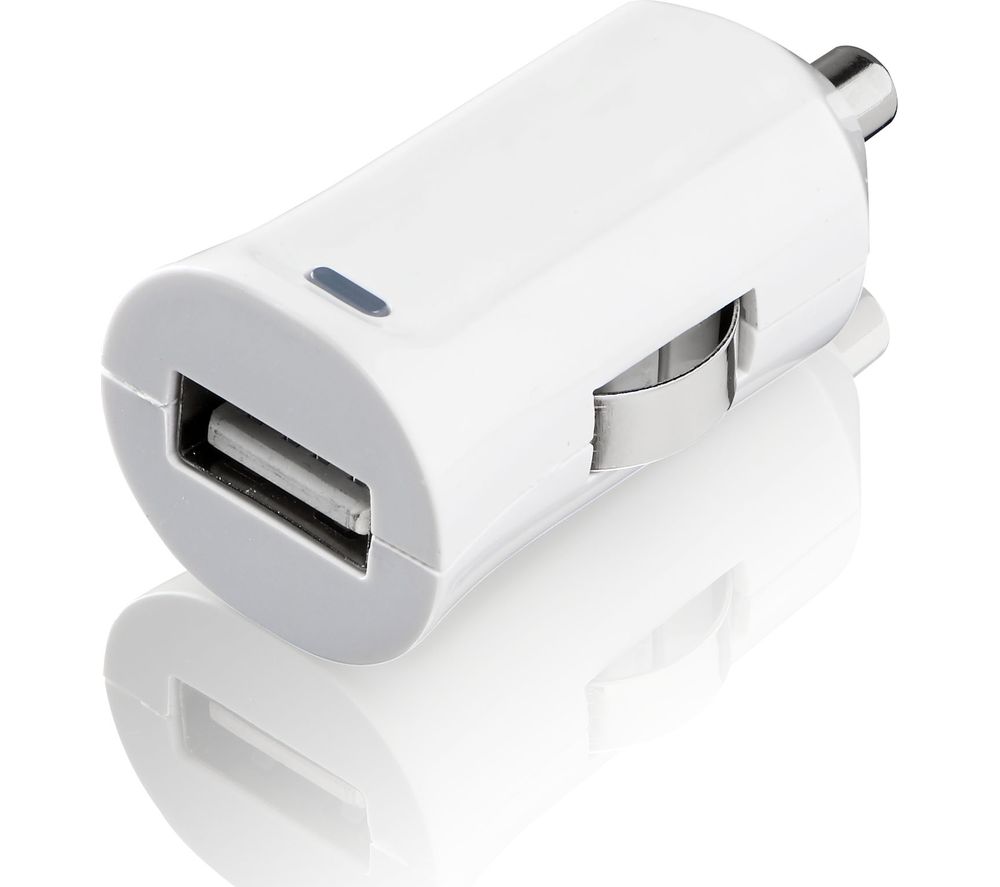 £19.99
Read Full Specifications Read Reviews
If you're driving long distances, and want to charge your smartphone or tablet on-the-go, the iWantit I24CLN17 2.4A Bullet Universal Car Charger with Detachable Lightning Cable is a handy accessory.
It's suitable for charging most tablets and smartphones while you're in your car.
A detachable lightning cable also lets you charge Apple devices such as your iPhone or iPad.
With the charger plugged into your car, you'll never be caught short on battery charge for your mobile devices.

Currys
IWANTIT I24CLN17 2.4A Bullet Universal Car Charger with Detachable Lightning Cable - 1 m
Leave a Review
Currys - IWANTIT I24CLN17 2.4A Bullet Universal Car Charger with Detachable Lightning Cable - 1 m
Currys - IWANTIT I24CLN17 2.4A Bullet Universal Car Charger with Detachable Lightning Cable - 1 m