Main Index / Audio Visual / Earbuds / Happy Plugs
Currys
HAPPY PLUGS Air 1 Zen Wireless Bluetooth Earbuds - Pink Gold
£69.99
Read Full Specifications Read Reviews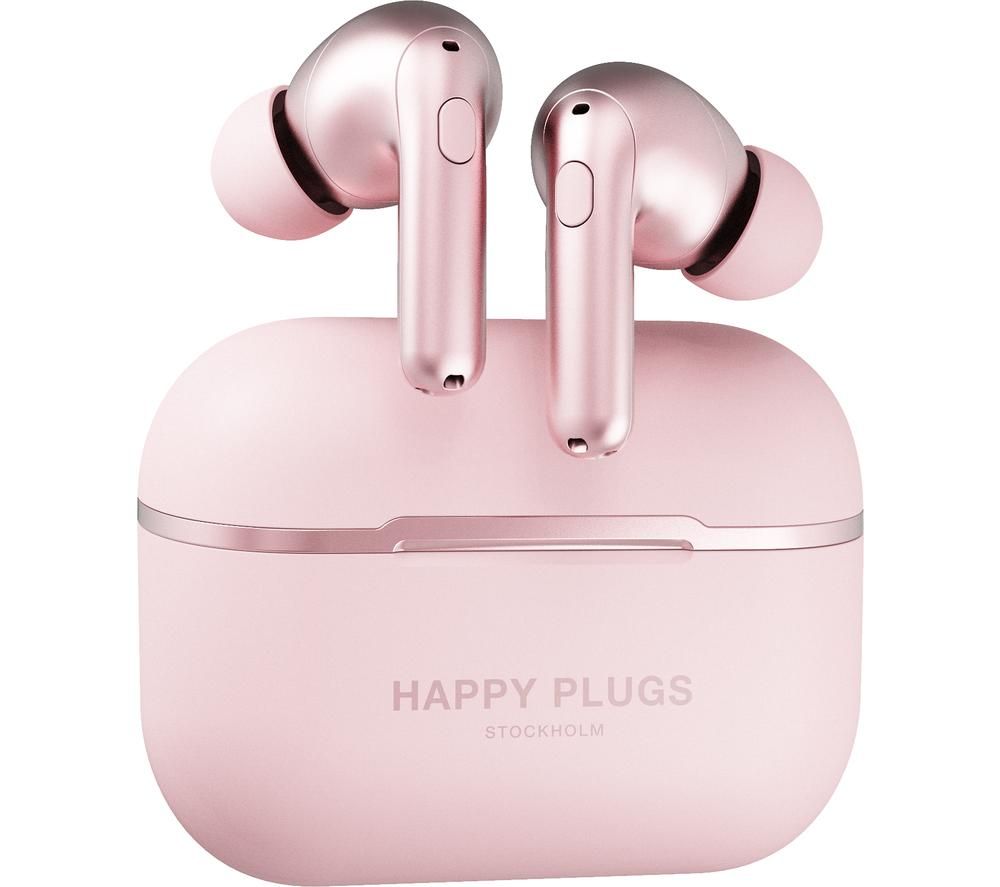 £69.99
Read Full Specifications Read Reviews
Feed your soul with music with the Happy Plugs Air 1 Zen Wireless Bluetooth Earbuds.
Using the earphones is safe and hygienic - they come with an antimicrobial technology in the case, which stops harmful bacteria growing.
The earphones provide up to 6 hours of battery life on a single charge and 30 hours in the case, so the music will keep you company on your daily commute.
The Air 1 Zen have 4 microphones, which makes them great for video conferencing or making phone calls when you're out and about.

Currys
HAPPY PLUGS Air 1 Zen Wireless Bluetooth Earbuds - Pink Gold
Leave a Review
Currys - HAPPY PLUGS Air 1 Zen Wireless Bluetooth Earbuds - Pink Gold
Currys - HAPPY PLUGS Air 1 Zen Wireless Bluetooth Earbuds - Pink Gold