Main Index / Audio Visual / Earbuds / Soundcore
Currys
SOUNDCORE Liberty Air 2 Pro Wireless Bluetooth Noise-Cancelling Earbuds - Onyx Black Black
£119.99
Read Full Specifications Read Reviews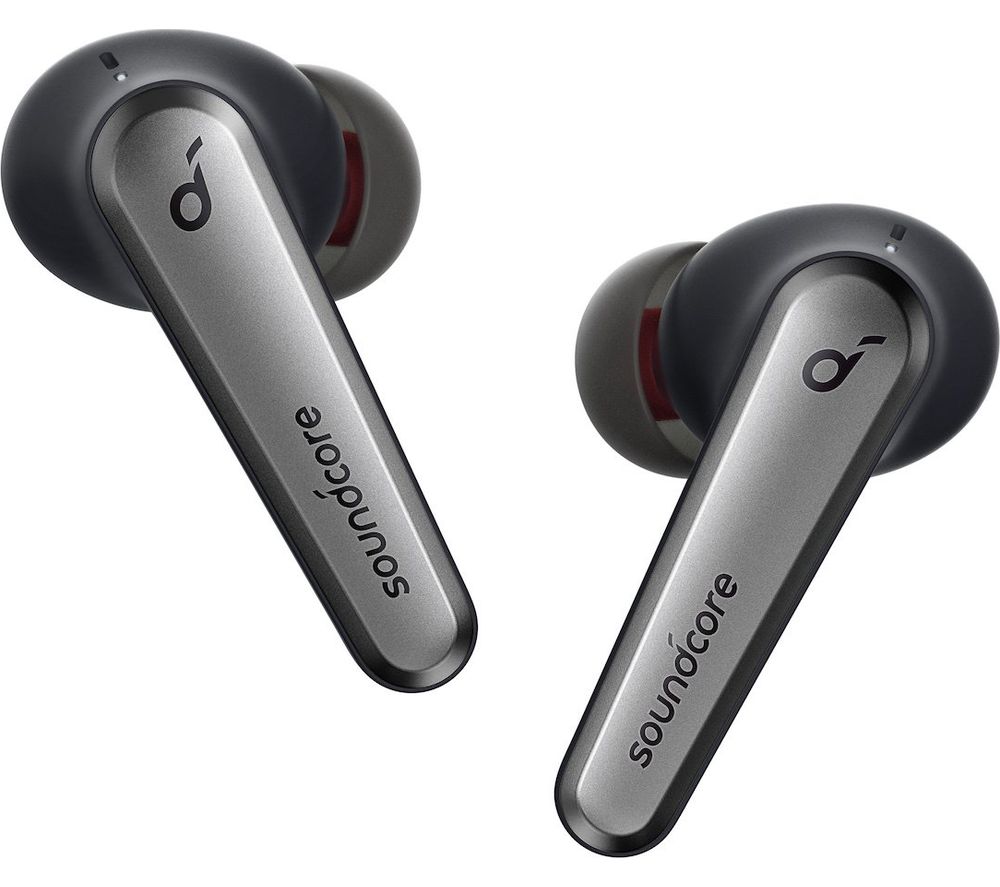 £119.99
Read Full Specifications Read Reviews
Enhanced audioHear every note of your favourite music with the Soundcore Liberty Air 2 Pro Wireless Bluetooth Noise-Cancelling Earbuds.
Their HeadID technology can create customized EQ settings that are optimized for your ears, so you can enjoy a truly personalised listening experience.
They also feature drivers that are coated with 10 hardened nano-layers.
This stiffness amps-up the bass of the tracks you're listening, so that you can immerse yourself in the music.
Targeted noise cancellationWith the Liberty Air 2 Pro Earbuds you can experience targeted noise cancellation that's suited to where you are and what you're doing.
Simply choose between the Transport, Indoor and Outdoor modes in the Soundcore app and the noises around you will disappear.
You'll also be heard crystal clear while you're on the phone thanks to 6 noise-cancelling microphones that reduce the noise around you while enhancing your vocals.
Comfortable, sweat-resistant designWith their sweat-resistant design you can take the Liberty Air 2 Pro Earbuds with you on your morning run.
They're also super comfortable thanks to the 9 sets of ear tips that come in the box - it's easy to choose a pair that best fits your ears.
All-day battery powerThe earbuds last up to 7 hours on a single charge, or up to 26 hours when you keep them in the charging case between uses.
When the case needs a power boost, just use the USB-C charging cable or place it on a Qi wireless charging pad.

Currys
SOUNDCORE Liberty Air 2 Pro Wireless Bluetooth Noise-Cancelling Earbuds - Onyx Black Black
Leave a Review
Currys - SOUNDCORE Liberty Air 2 Pro Wireless Bluetooth Noise-Cancelling Earbuds - Onyx Black Black
Currys - SOUNDCORE Liberty Air 2 Pro Wireless Bluetooth Noise-Cancelling Earbuds - Onyx Black Black