Main Index / Audio Visual / Earphones / Adidas
Currys
ADIDAS FWD-01 Wireless Bluetooth Sports Earphones - Light Grey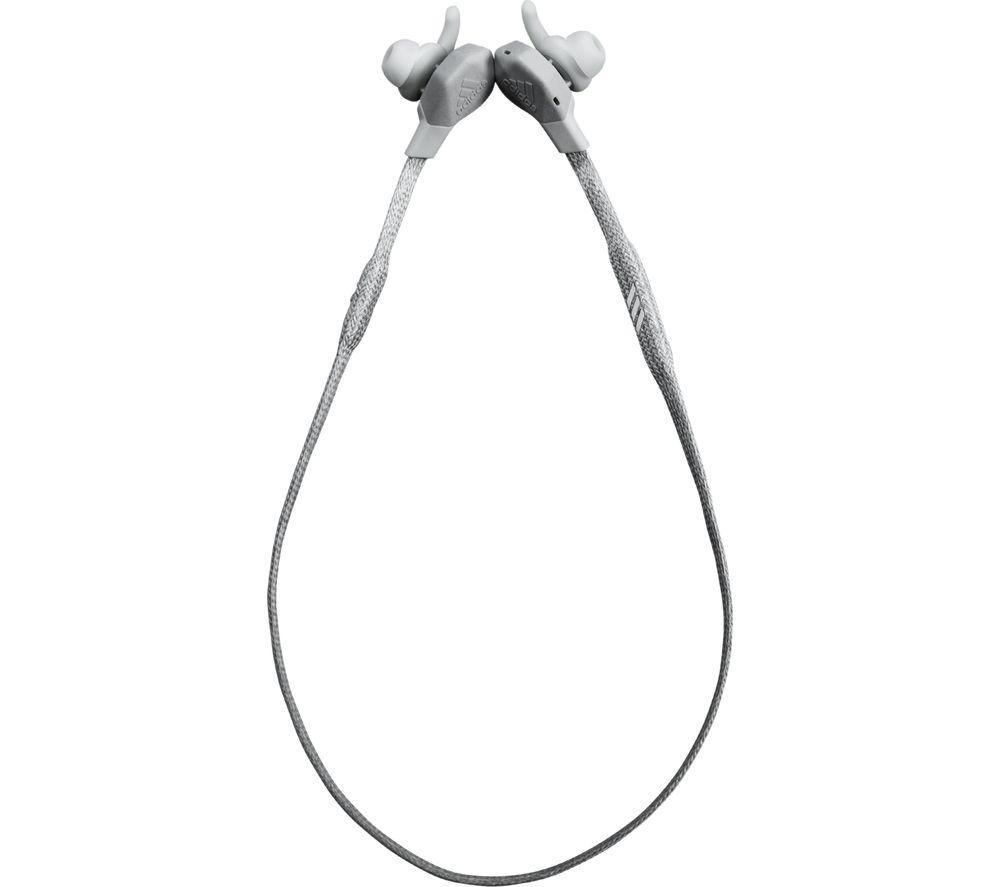 £59.97
Currys
ADIDAS FWD-01 Wireless Bluetooth Sports Earphones - Light Grey
Keep fit without getting tangled up in wires - the Adidas FWD-01 Wireless Bluetooth Sports Earphones feature a knitted cable and neckband design that means you're able to exercise without restrictions.
The in-line controls can adjust volume, skip tracks and answer calls, so you can focus on your workout routine without slowing down to look at your phone.
The neckband stays comfy, too.
With an IPX4 sweatproof rating, you can keep pushing yourself to your favourite playlist, motivational podcast or workout tunes.
You get 16 hours of wire-free listening from a single charge, so no need to take your charger around with you.
When they do need a little more power, just 15 minutes charging is enough to give nearly 4 hours listening time.
So, you can always get into the music whether you're on a long journey or heading to the gym.

Currys
ADIDAS FWD-01 Wireless Bluetooth Sports Earphones - Light Grey
Leave a Review
Currys - ADIDAS FWD-01 Wireless Bluetooth Sports Earphones - Light Grey
Currys - ADIDAS FWD-01 Wireless Bluetooth Sports Earphones - Light Grey
Currys previously known as Currys & PC World