Main Index / Audio Visual / Earphones / DEFUNC
Currys
DEFUNC True Go Wireless Bluetooth Earphones - Black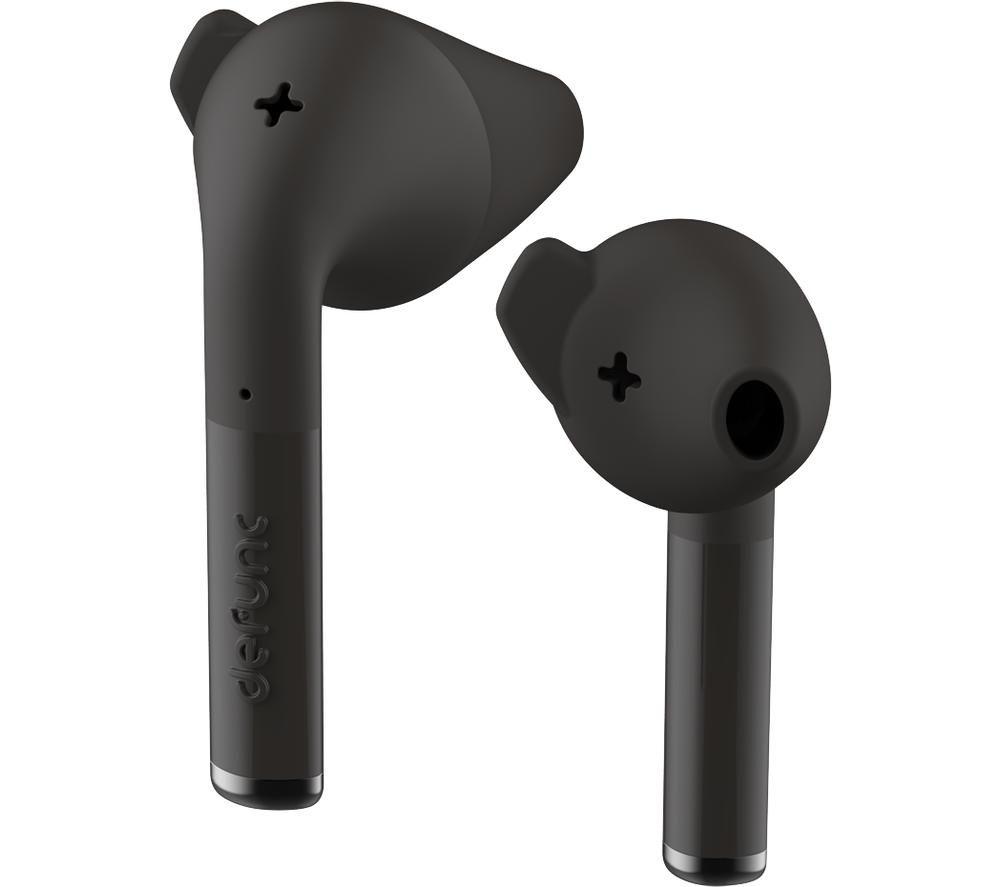 £49.99
Currys
DEFUNC True Go Wireless Bluetooth Earphones - Black
Enjoy your music without getting tangled in wires with the Defunc True Go Wireless Bluetooth Earphones.
They have powerful and clear sound and their ear-tip design ensures a great fit and comfort - all without a wire in sight.
The touch controls on the earbuds let you control your music without having to look at your phone.
You can also take phone calls and you'll be heard loud and clear though the built-in microphone.
The IPX4 rating means they aren't afraid of a bit of sweat or water.
They last for up to 14 hours of music playback.
And when it's time to charge, just put them in their charging case and they will top up.

Currys
DEFUNC True Go Wireless Bluetooth Earphones - Black
Leave a Review
Currys - DEFUNC True Go Wireless Bluetooth Earphones - Black
Currys - DEFUNC True Go Wireless Bluetooth Earphones - Black
Currys previously known as Currys & PC World