Main Index / Audio Visual / Earphones / House Of Marley
Currys
HOUSE OF MARLEY Uplift 2.0 Wireless Bluetooth Earphones - Black
£49.97
Read Full Specifications Read Reviews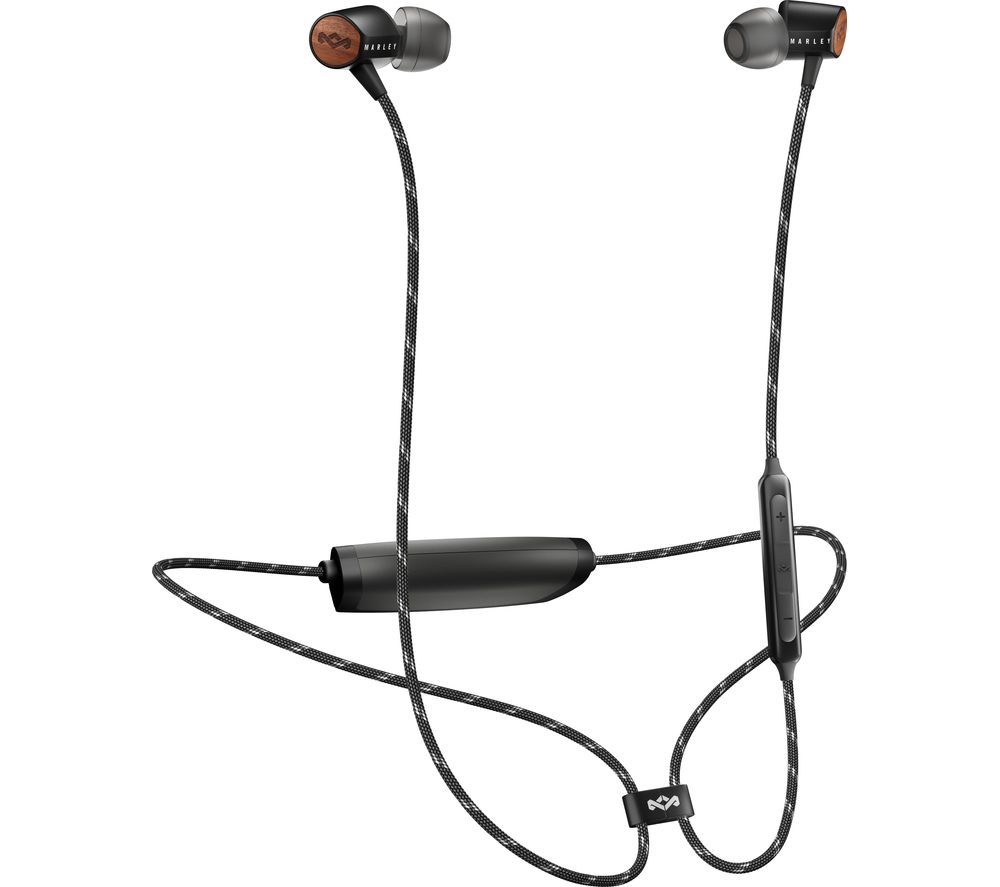 £49.97
Read Full Specifications Read Reviews
Ergonomic designEnjoy straight-forward control and top notch sound quality with the House of Marley Uplift 2.0 Earphones.
With ergonomically designed buds that will stay comfortable for as long as you're listening, you'll never get irritated by them moving around or falling out.
The oval angled port with silicone gel tips mould to the shape of your ear for a fit that feels natural, so you can concentrate on your podcast.
Keeping things simpleThe built-in microphone lets you easily make and take calls, and 1-button controls makes controlling your music playback simple.
The braided cable not only looks stylish, but prevents annoying knots from happening in your back pocket, so you won't have to waste half your commute untangling them.
Listen for longerThe less things you have to remember to charge every night the better.
The Uplift 2.0 Earphones have a ten hour battery life, so you can rely on them to keep you going through your whole work day and then some.
With Bluetooth connectivity, it's easy to pair them with your smartphone for a wire-free, easy way to listen.
Made from sustainable wood and recycled metals, not only are the Uplift 2.0 Earphones better for the planet, they're also durable too - it's a win win.

Currys
HOUSE OF MARLEY Uplift 2.0 Wireless Bluetooth Earphones - Black
Leave a Review
Currys - HOUSE OF MARLEY Uplift 2.0 Wireless Bluetooth Earphones - Black
Currys - HOUSE OF MARLEY Uplift 2.0 Wireless Bluetooth Earphones - Black