Main Index / Audio Visual / Earphones / JVC
Currys
JVC HA-A10T-H-U Wireless Bluetooth Earphones - Grey
£34.97
Read Full Specifications Read Reviews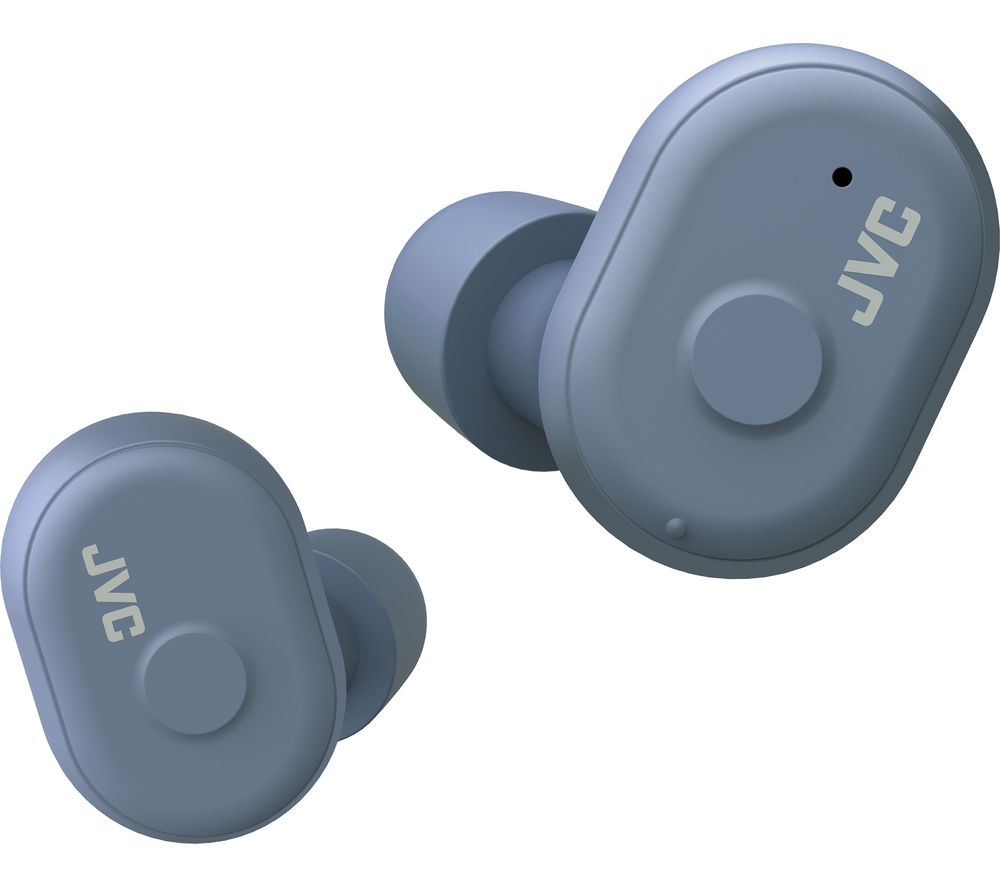 £34.97
Read Full Specifications Read Reviews
Truly wirelessListen to your music without any cables thanks to JVC HA-A10T-H-U Wireless Bluetooth Earphones.
Simply connect your headphones via Bluetooth and load up your favourite playlist, a riveting podcast, or gripping audiobook and get comfy.
It even connects automatically to your device once you've paired the earphones, saving you time.
Water and sweat resistantWorkout to your limit thanks to the water and sweat resistant design.
Whether you're in the gym, out for a jog or just listening in the garden, the IPX 5 rating means it doesn't matter if the headphones get a little wet.
So pop them in and get to work.
Memory foam ear budsEnjoy your music in comfort.
The memory foam ear buds make sure they stay securely in your ears, so you can listen to your favourite playlist for even longer.
Charging caseKeep your headphones safe thanks to the charging and carrying case.
It makes it easy to keep them powered up and in safe keeping so you can jam out to your music wherever you are.

Currys
JVC HA-A10T-H-U Wireless Bluetooth Earphones - Grey
Leave a Review
Currys - JVC HA-A10T-H-U Wireless Bluetooth Earphones - Grey
Currys - JVC HA-A10T-H-U Wireless Bluetooth Earphones - Grey