Main Index / Audio Visual / Earphones / Koss
Currys
KOSS TWS150i Wireless Bluetooth Earphones - Black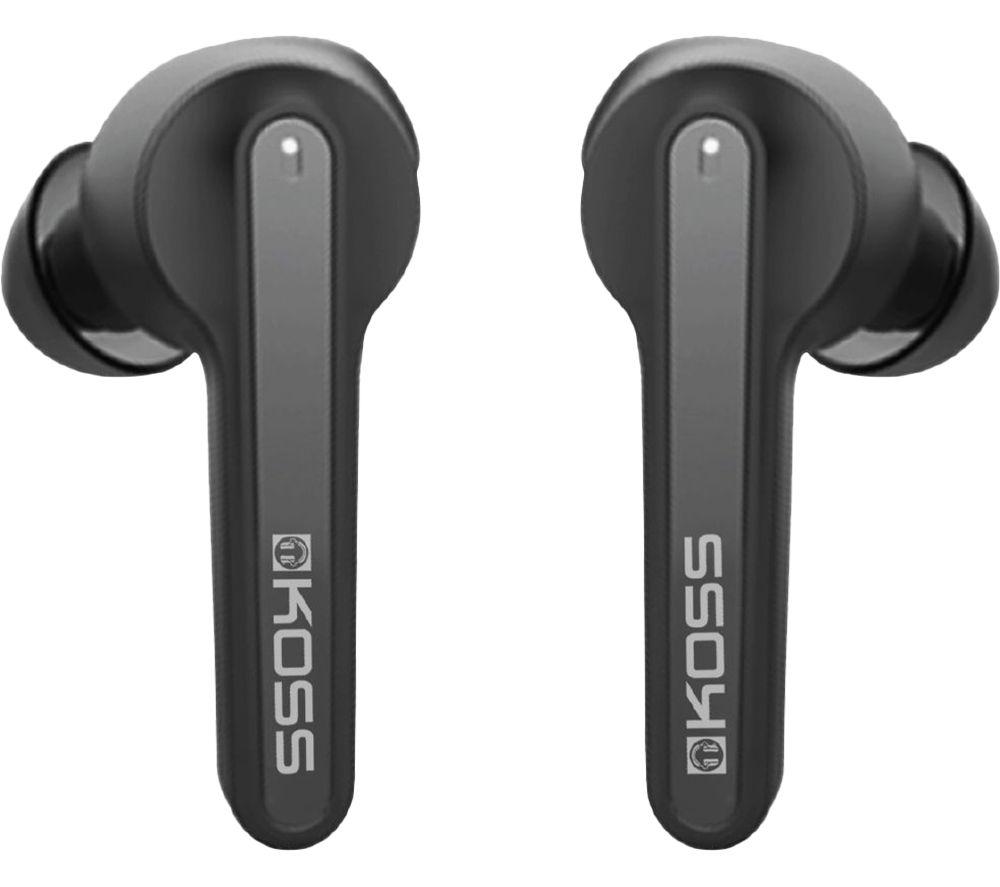 £59.99
Currys
KOSS TWS150i Wireless Bluetooth Earphones - Black
Enjoy your favourite tunes without any cable clutter with the Koss TWS150i Wireless Bluetooth Earbuds.
These true wireless earbuds offer immersive high-quality sound with a stylish design.
You can take the Koss TWS150i anywhere without worrying.
They are water and sweat resistant, so they'll keep you company when jogging in rain or pushing your limits in the gym.
The silicone ear tips and light weight keep them firmly and comfortably in your ears.
The Koss TWS150i arrive with a well-designed carrying case, that also functions as a charger, giving up up to 25 hours of playtime before you need to plug in.
Not only can you listen to your music or podcasts on the go, but with the built-in microphone, you can also make hands-free calls.
Manage your playlist with the touch controls.

Currys
KOSS TWS150i Wireless Bluetooth Earphones - Black
Leave a Review
Currys - KOSS TWS150i Wireless Bluetooth Earphones - Black
Currys - KOSS TWS150i Wireless Bluetooth Earphones - Black
Currys previously known as Currys & PC World