Main Index / Audio Visual / Earphones / LG
Currys
LG TONE Free FN6 Wireless Bluetooth Earphones - Black
£69.99
Read Full Specifications Read Reviews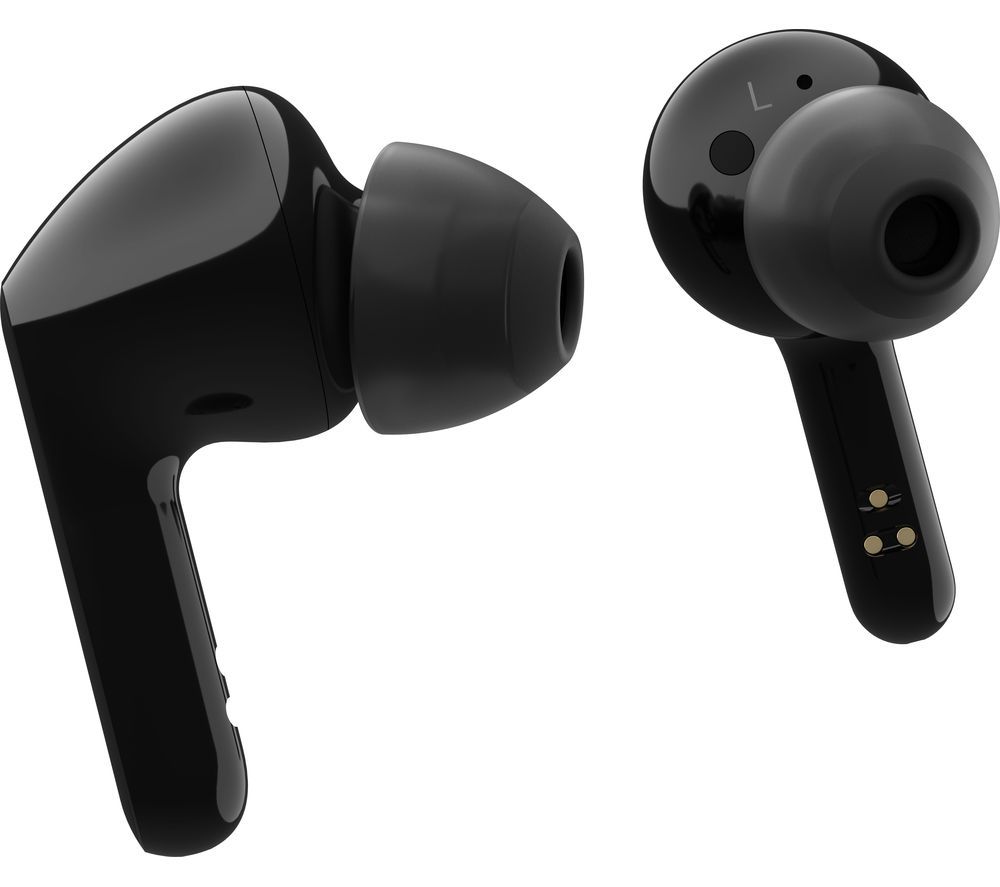 £69.99
Read Full Specifications Read Reviews
Immersive audioGet lost in your music with the LG TONE Free Wireless Earbuds (FN6).
For clear and spatial audio, Meridian's Headphone Spatial Processing technology recreates a realistic soundstage.
It's so immersive, you'll forget you're even wearing earphones.
The sleek design has been ergonomically engineered for a comfortable fit.
And with head-centred weight distribution, they won't budge as you head to work.
Personalise your listening with Special EQ by Meridian and select a mode to suit your music.
Bring extra oomph to your pop with Bass Boost, while Treble Boost picks out the vocals.
Ambient sound modeWhen you're trying to get some work done, ambient noise can be seriously distracting.
Noise Reduction technology blocks out surrounding sound to let you concentrate on your playlist.
Need to listen out for an announcement on the train? With a tap of the earbud, quick attention mode lets the world back in.
UVnano charging cradleWhen carrying around your earbuds all day, they can pick up all sorts of bacteria.
Eradicate germs from your earphones with the UVnano charging cradle.
Killing 99.9% of bacteria with its powerful UV light, you can rest easy knowing your ears are protected.
Battery to lastWith up to 6 hours of playback in the earbuds, and 12 more hours in the charging cradle - you're sorted for a day of uninterrupted listening.
Plus, you can wirelessly charge the cradle on a compatible charging pad.
5 minutes of charging gives you a whole hour of audio - perfect for if you just need enough juice for your walk to the shops.
And don't worry if it's raining outside.
The LG TONE Free Earbuds are IPX4 sweat and water resistant.
So whatever the weather, you can get to the end of your podcast.

Currys
LG TONE Free FN6 Wireless Bluetooth Earphones - Black
Leave a Review
Currys - LG TONE Free FN6 Wireless Bluetooth Earphones - Black
Currys - LG TONE Free FN6 Wireless Bluetooth Earphones - Black