Main Index / Audio Visual / Earphones / Philips
Currys
PHILIPS TAA4205BK/00 Wireless Bluetooth Sports Earphones - Black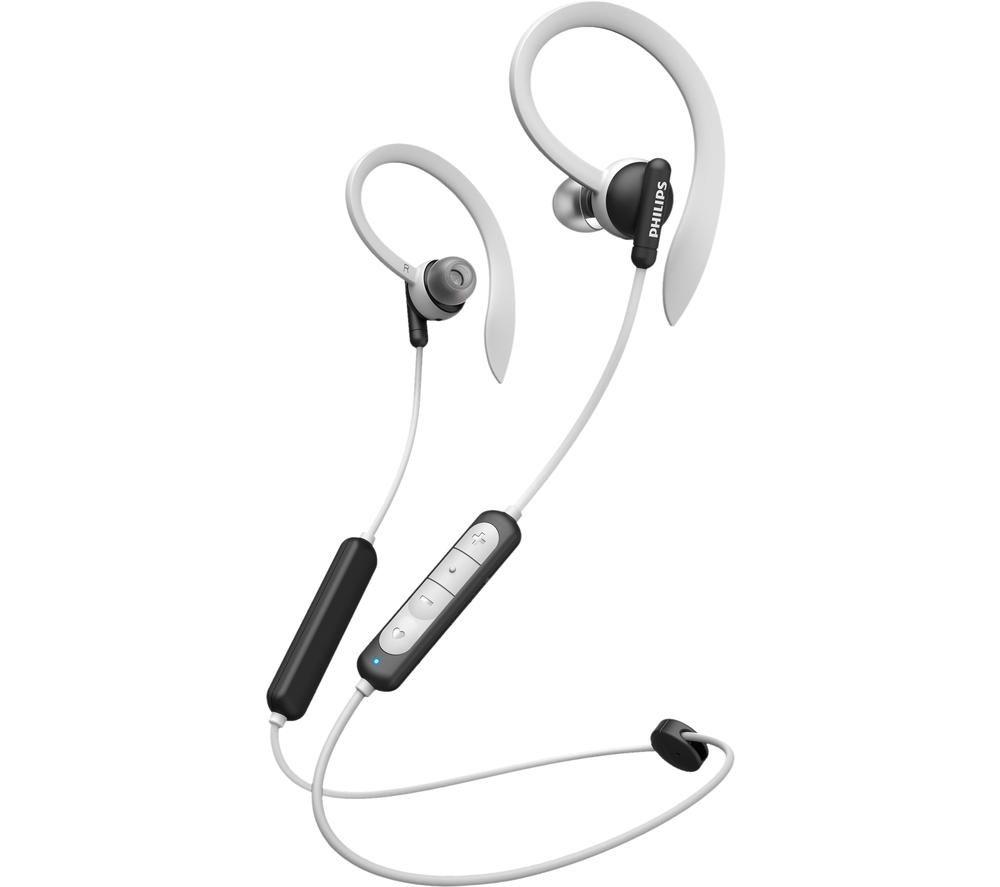 £49.99
Currys
PHILIPS TAA4205BK/00 Wireless Bluetooth Sports Earphones - Black
Keep track of your heartbeat whatever sport you do with the Philips TAA4205BK/00 Wireless Bluetooth Sports Earphones while listening to your favorite music.
Pair them with your phone via Bluetooth and track your heart rate using open fitness-tracking apps such as Strava and Runkeeper, or the Philips Headphones app.
Specific sport earhook design and sweat resistance give you all freedom to push harder while the Philips TAA4205BK/00 stay put.
Up to 6 hours of battery life means you can train more and charge less.

Currys
PHILIPS TAA4205BK/00 Wireless Bluetooth Sports Earphones - Black
Leave a Review
Currys - PHILIPS TAA4205BK/00 Wireless Bluetooth Sports Earphones - Black
Currys - PHILIPS TAA4205BK/00 Wireless Bluetooth Sports Earphones - Black
Currys previously known as Currys & PC World