Main Index / Audio Visual / Earphones / Philips
Currys
PHILIPS TAA7306BK/00 Wireless Bluetooth Sports Earphones - Black
£159.99
Read Full Specifications Read Reviews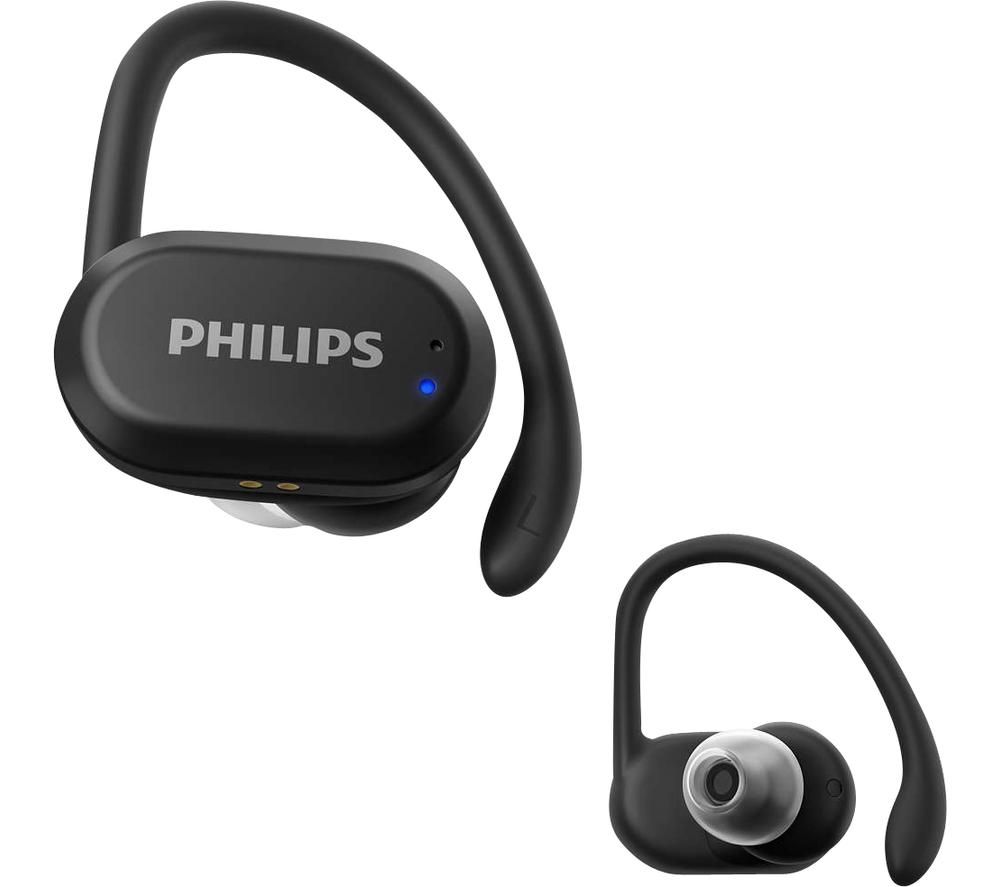 £159.99
Read Full Specifications Read Reviews
Heart rate monitorKeep track of your heart rate whatever sport you do with the Philips TAA7306BK/00 Wireless Bluetooth Sports Earphones while listening to your favorite music.
Pair them with your phone via Bluetooth and track your heart rate using the Philips Headphones app or popular fitness apps.
Made for sportsYou can really push your workouts thanks to the durable and resistant design.
They're fully waterproof and dustproof, so you can head to the beach or even use them in the shower.
At the end of the day, pop them back in the case and the UV cleaning cycle will remove up to 99% of bacteria.
Awareness modeUse the Awareness Mode when you want to talk with the people around you without the need to take out your earbuds.
You can use a single earbud for calls and swap between the left and right without losing a single word during calls.
The battery can last up to 6 hours of active playing, and up to 24 hours with a fully charged carry case.

Currys
PHILIPS TAA7306BK/00 Wireless Bluetooth Sports Earphones - Black
Leave a Review
Currys - PHILIPS TAA7306BK/00 Wireless Bluetooth Sports Earphones - Black
Currys - PHILIPS TAA7306BK/00 Wireless Bluetooth Sports Earphones - Black