Main Index / Audio Visual / Earphones / Skullcandy
Currys
SKULLCANDY Sesh Evo True Wireless Bluetooth Earphones - Black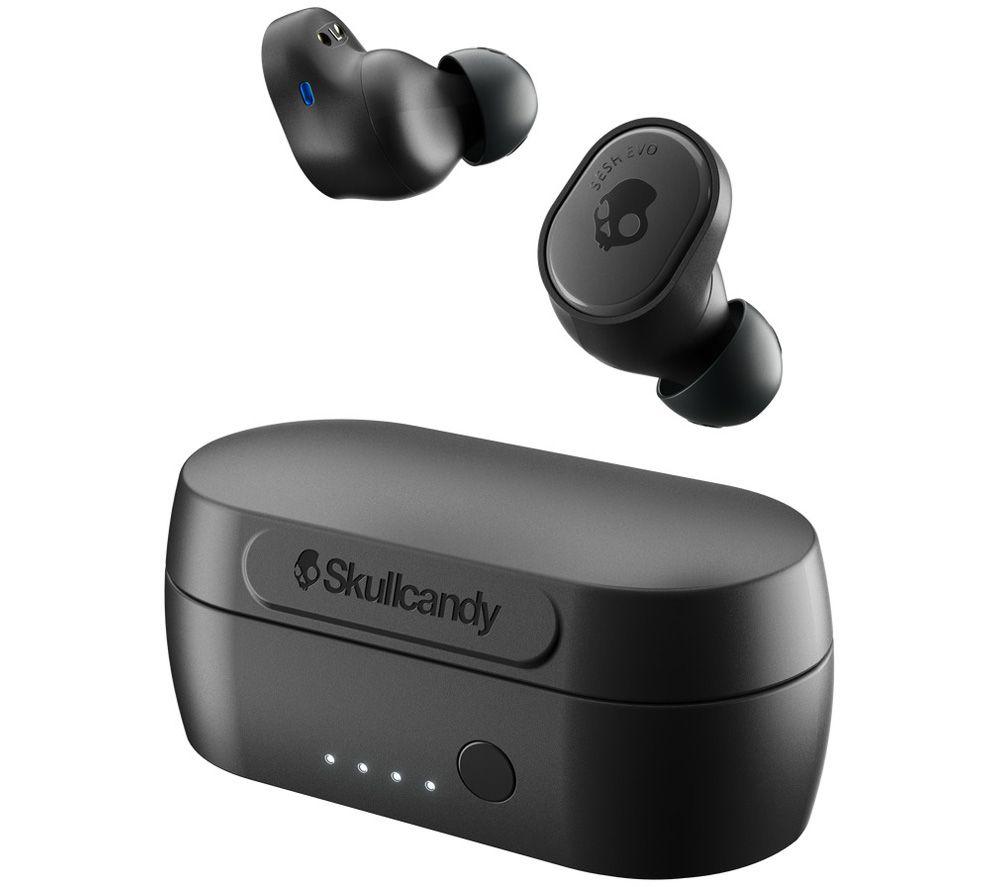 £39.99
Currys
SKULLCANDY Sesh Evo True Wireless Bluetooth Earphones - Black
True wireless listeningGet into your favourite tunes totally free from wires with the Skullcandy Sesh Evo Wireless Bluetooth Earphones.
The true wireless design means there's no cable to connect to your music device and no cable to connect the earbuds to each other.
So, you tune into your playlist without tangled cables or restricted movement.
They're sweat and water resistant too, making them the ideal solution for workouts and on-the-go listening.
Never lose your headphonesThey may be compact and super-portable, but the Skullcandy Sesh Evo Earphones are pretty tricky to misplace.
With a built in Bluetooth Tile-tracker, you can easily find your headphones by locating them from your phone.
So, when you're in a rush to leave but need your morning playlist to get the day started, you can pinpoint your earphones in seconds.
Charging caseDon't ever worry about your headphones conking out in the middle of a great podcast.
The Skullcandy Sesh Evo Earphones have a six-hour battery life, while the portable charging case can recharge them three times over.
So, you get 24 hours of brilliantly detailed music before needing recharge the case.

Currys
SKULLCANDY Sesh Evo True Wireless Bluetooth Earphones - Black
Leave a Review
Currys - SKULLCANDY Sesh Evo True Wireless Bluetooth Earphones - Black
Currys - SKULLCANDY Sesh Evo True Wireless Bluetooth Earphones - Black
Currys previously known as Currys & PC World