Main Index / Audio Visual / Earphones / Skullcandy
Currys
SKULLCANDY TW Push Ultra Wireless Bluetooth Sports Earphones - Yellow
£89.99
Read Full Specifications Read Reviews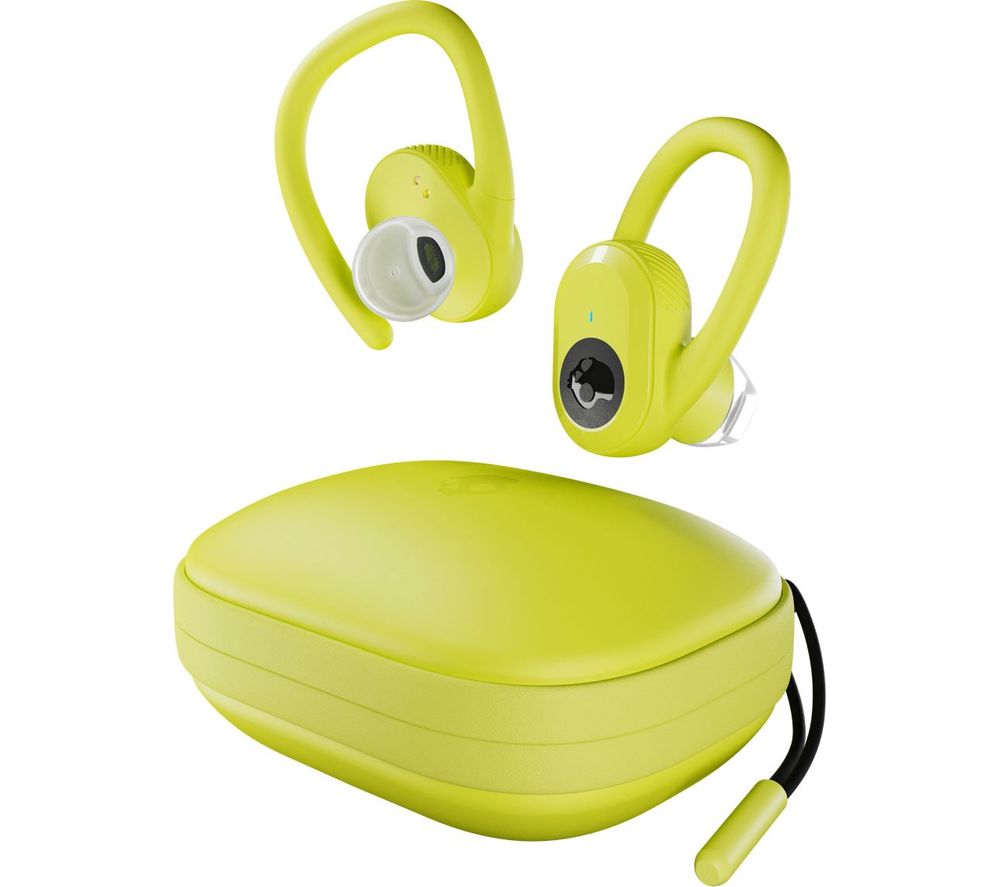 £89.99
Read Full Specifications Read Reviews
True wirelessThe Skullcandy TW Push Ultra Wireless Bluetooth Earphones leave wires behind so you can run, climb and adventure.
With no cables to the earbuds, there's nothing to get in your way.
There's up to 6 hours of battery life per earbud, and when they need topping up, just pop them back in the case - that offers another 35 hours of battery life.
When you take them out your ears they automatically power off, saving battery life.
Built for adventureThe TW Push Ultra Earphones have a hardy design that's perfect no matter where you're headed.
They have an ear clip that helps them to stay in place, and they're waterproof so they can join you wherever you are.
All the control you need are on the earbuds, so you can pause, play and answer calls.
You can even activate your virtual assistant, straight from the earbud.
Added extrasThese earphones have an integrated Tile tracker, helping you to keep track of where they are.
There's plenty of features on the Skullcandy app, so you can get even more from your music.

Currys
SKULLCANDY TW Push Ultra Wireless Bluetooth Sports Earphones - Yellow
Leave a Review
Currys - SKULLCANDY TW Push Ultra Wireless Bluetooth Sports Earphones - Yellow
Currys - SKULLCANDY TW Push Ultra Wireless Bluetooth Sports Earphones - Yellow