Main Index / Audio Visual / Headphones / Aftershokz
Currys
AFTERSHOKZ Trekz Air Wireless Bluetooth Headphones - Blue
£99.99
Read Full Specifications Read Reviews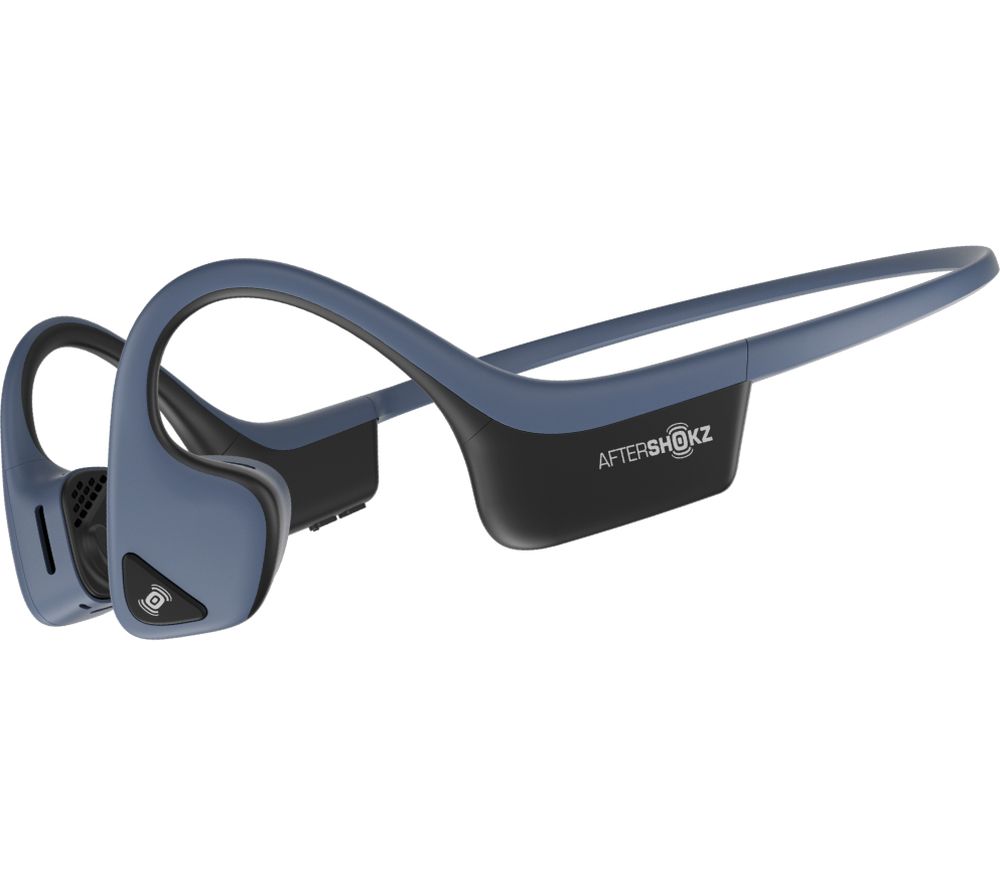 £99.99
Read Full Specifications Read Reviews
Top features: - Bone conducting technology lets you listen without earbuds - Run safely - hear what's going on around you - Noise-cancelling microphones let you chat clearly Bone conducting technologyThe Aftershokz Trekz Air Wireless Bluetooth Headphones use bone conducting technology - rather than using earbuds, they send vibrations through your cheekbones so you can hear music without blocking up your ears.
Hooking over your ears, they sit against your head securely, even if you're in the middle of a workout.
PremiumPitch+ technology provides stereo sound with enhanced bass, so your music will sound great.
They're sweat and water resistant too, which means you can use them on a run or at the gym.
Run safelyAs your ears aren't covered, you'll be able to hear what's going on at the same time as listening to your music.
That makes it much safer when you're out on a run or on your bike - listen without shutting out everything surrounding you.
Connect your smartphone and headphones using Bluetooth.
You won't need to fish your phone out of your pocket while you're running thanks to the volume controls on the eartips.
Noise-cancelling microphonesThe dual noise-cancelling microphones let you take calls when you're on the move.
Even if you're running in a noisy gym, you'll be clearly heard.

Currys
AFTERSHOKZ Trekz Air Wireless Bluetooth Headphones - Blue
Leave a Review
Currys - AFTERSHOKZ Trekz Air Wireless Bluetooth Headphones - Blue
Currys - AFTERSHOKZ Trekz Air Wireless Bluetooth Headphones - Blue