Main Index / Audio Visual / Headphones / Goji
Currys
GOJI Collection GTCIBTP18 Wireless Bluetooth Headphones - Rose Gold Gold
£9.97
Read Full Specifications Read Reviews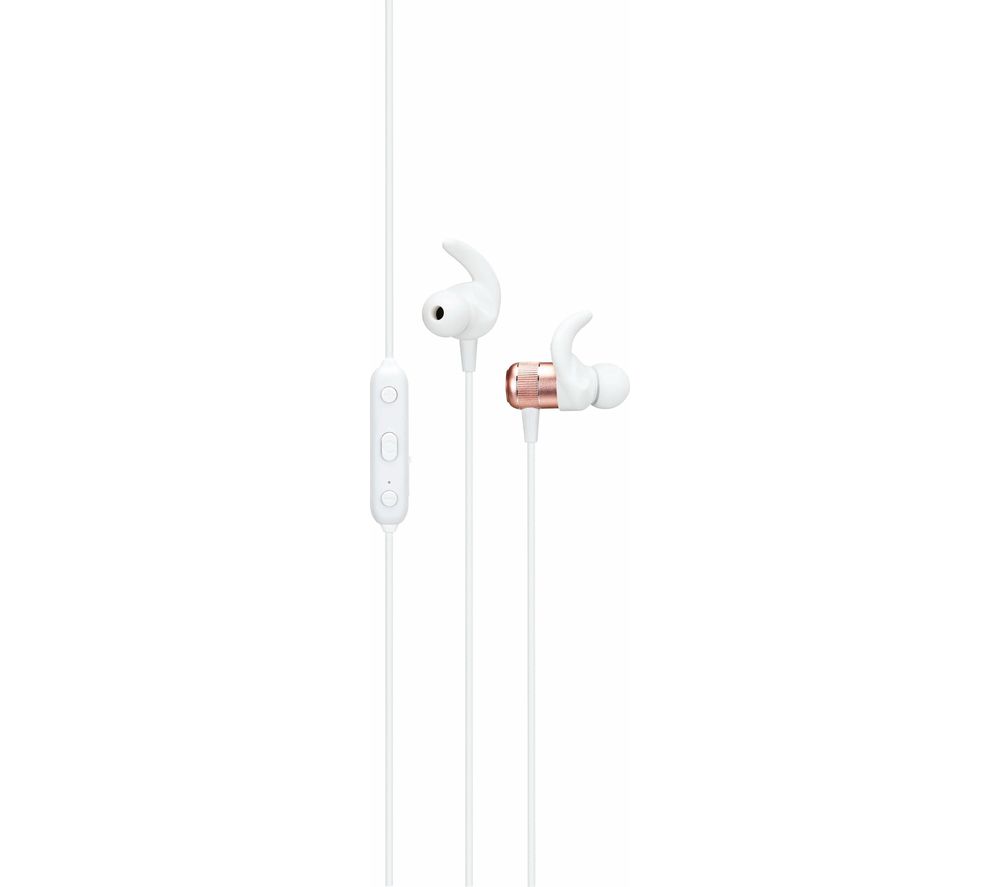 £9.97
Read Full Specifications Read Reviews
Top features: - Connect wirelessly with Bluetooth for freedom from cables - Pick up calls on-the-go with the integrated microphone - Ready for everyday life with protection against sweat and splashes Connect wirelesslyFree yourself from being tethered to your phone or music device with the Goji Collection GTCIBTP18 Wireless Bluetooth Headphones.
Featuring Bluetooth 4.1 with a 10 metre wireless range, you can keep your phone in your bag while on your commute, or leave it at the side during your work out at the gym.
Great when you want to focus without distractionsPick up calls on-the-goWhen you're on the home straight of your run, you don't want to pause because your phone is ringing.
With a built-in microphone, you can answer calls hands-free without stopping what you're doing, so your flow will never be interrupted.
Ready for everyday lifeBecause you never know when you'll get caught in some drizzle the GTCIBTP18 Headphones are both splashproof and sweatproof, so you can get on with what you're doing without having to worry about them getting a little wet.
With seven hours of continuous music playback, you can get through the whole week's workouts with confidence that the battery won't quit on you.

Currys
GOJI Collection GTCIBTP18 Wireless Bluetooth Headphones - Rose Gold Gold
Leave a Review
Currys - GOJI Collection GTCIBTP18 Wireless Bluetooth Headphones - Rose Gold Gold
Currys - GOJI Collection GTCIBTP18 Wireless Bluetooth Headphones - Rose Gold Gold