Main Index / Audio Visual / Headphones / GROOVE
Currys
GROOV-E Elite GV-BT1000 Wireless Bluetooth Noise-Cancelling Headphones - Black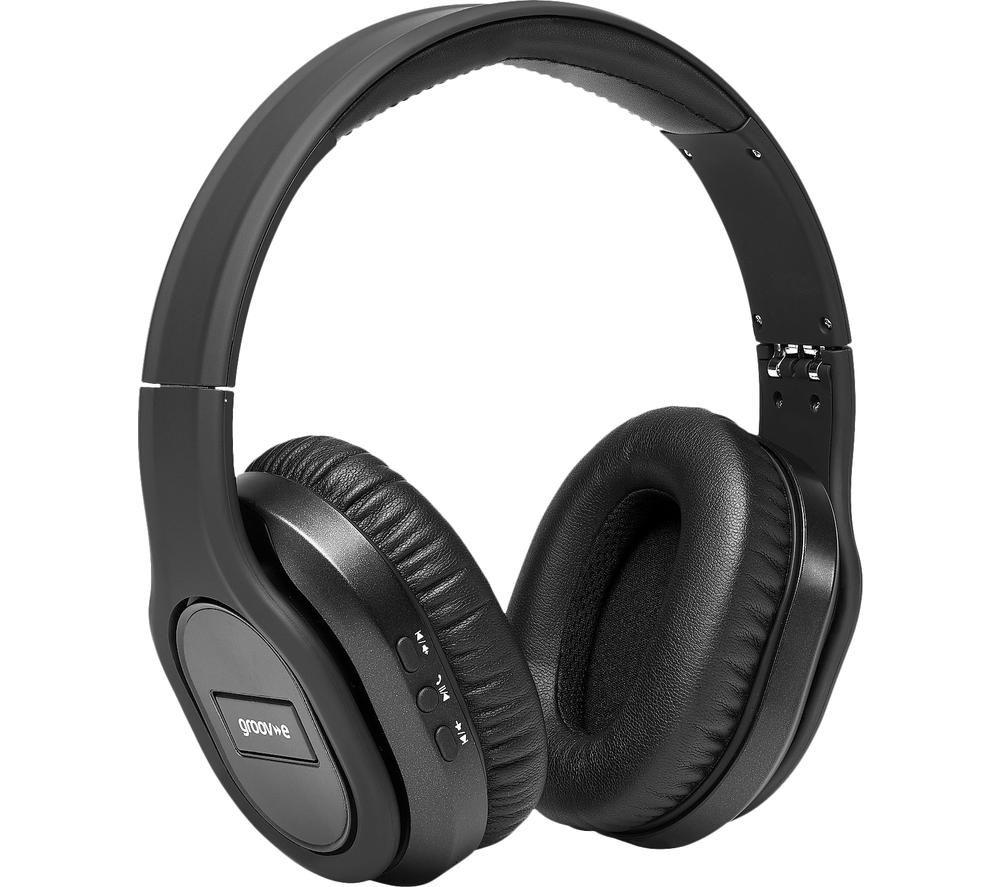 £59.99
Currys
GROOV-E Elite GV-BT1000 Wireless Bluetooth Noise-Cancelling Headphones - Black
Ideal for uninterrupted listening, the Groov-e Elite GV-BT1000 Wireless Bluetooth Noise-Cancelling Headphones give you a rich bass sound without the wires.
Thanks to active noise-cancelling, they keep out external noise so you can enjoy clear, immersive audio.
In case you run out of 10 hour battery life or you don't have a Bluetooth-enabled device, just pop in the included cable.
And with controls on the earcups, you can answer a call or skip tracks without ever reaching for your phone.
As a bonus, there is a practical hard EVA case to keep them safe while in your bag or luggage.

Currys
GROOV-E Elite GV-BT1000 Wireless Bluetooth Noise-Cancelling Headphones - Black
Leave a Review
Currys - GROOV-E Elite GV-BT1000 Wireless Bluetooth Noise-Cancelling Headphones - Black
Currys - GROOV-E Elite GV-BT1000 Wireless Bluetooth Noise-Cancelling Headphones - Black
Currys previously known as Currys & PC World