Main Index / Audio Visual / Headphones / Koss
Currys
KOSS Porta Pro Wireless Bluetooth Headphones - Black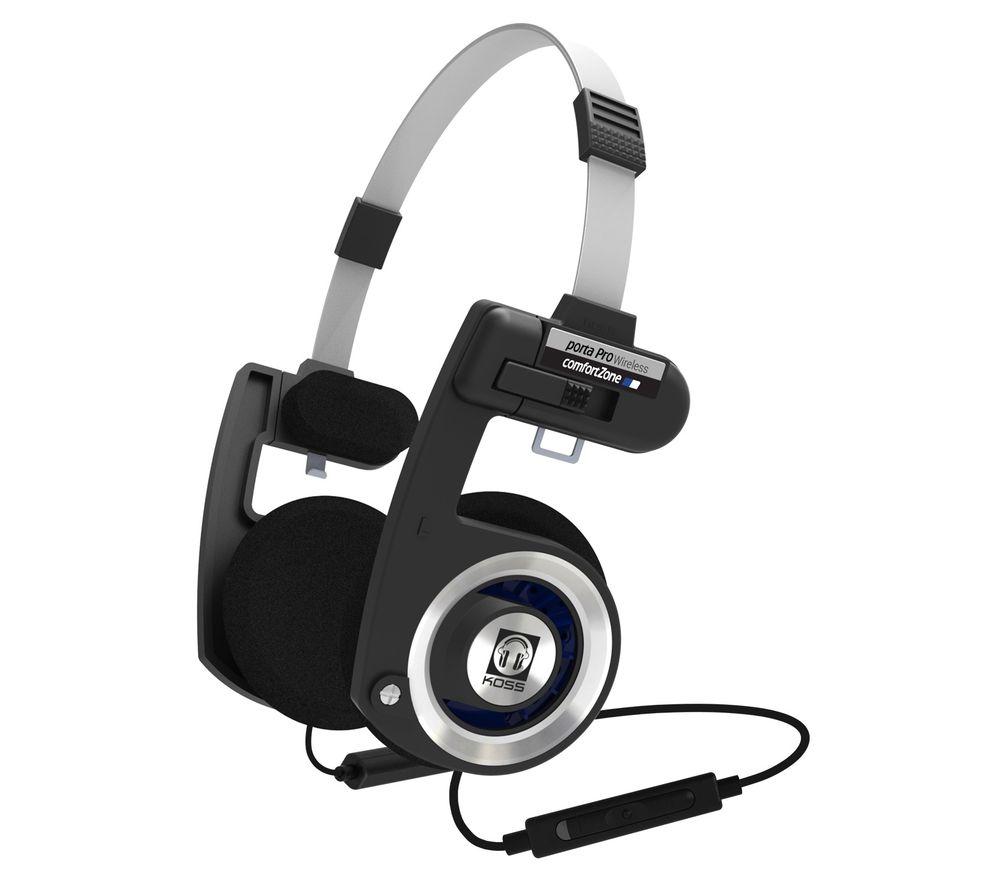 £89.99
Currys
KOSS Porta Pro Wireless Bluetooth Headphones - Black
Get the classic look and superb sound, now wireless - it's the updated Koss Porta Pro Wireless Headphones.
These old-school headphones first released in 1984 still serve as a benchmark and inspiration for other portable headphones.
Now they are ready for your calls, too.
These classic headphones now got rid of the cable connection altogether, with only a short cable with the microphone and controls and the battery connecting the two earcups.
This short cable will conveniently position behind your neck, with no restraining connection in your way.
Aside from the missing cable and introduced microphone and controls, virtually nothing has changed with this time-proven model.
The classic open design still churns out tunes with impressive quality, the earpads still sit comfortably on your ears and you can still adjust the grip with ease.
These headphones are extremely light yet durable and can be easily extended to fit all head sizes.
When you're done listening, you can just as easily fold them in and place in the included soft case for easier transport.
Use Bluetooth 4.1 to easily pair these headphones to your smartphone, tablet or laptop.
The integrated battery will last you for at least 12 hours and when it's through, you can recharge using the micro USB cable included in the package.

Currys
KOSS Porta Pro Wireless Bluetooth Headphones - Black
Leave a Review
Currys - KOSS Porta Pro Wireless Bluetooth Headphones - Black
Currys - KOSS Porta Pro Wireless Bluetooth Headphones - Black
Currys previously known as Currys & PC World