Main Index / Audio Visual / Headphones / Philips
Currys
PHILIPS TAA6606BK/00 Wireless Bluetooth Headphones - Black
£129.99
Read Full Specifications Read Reviews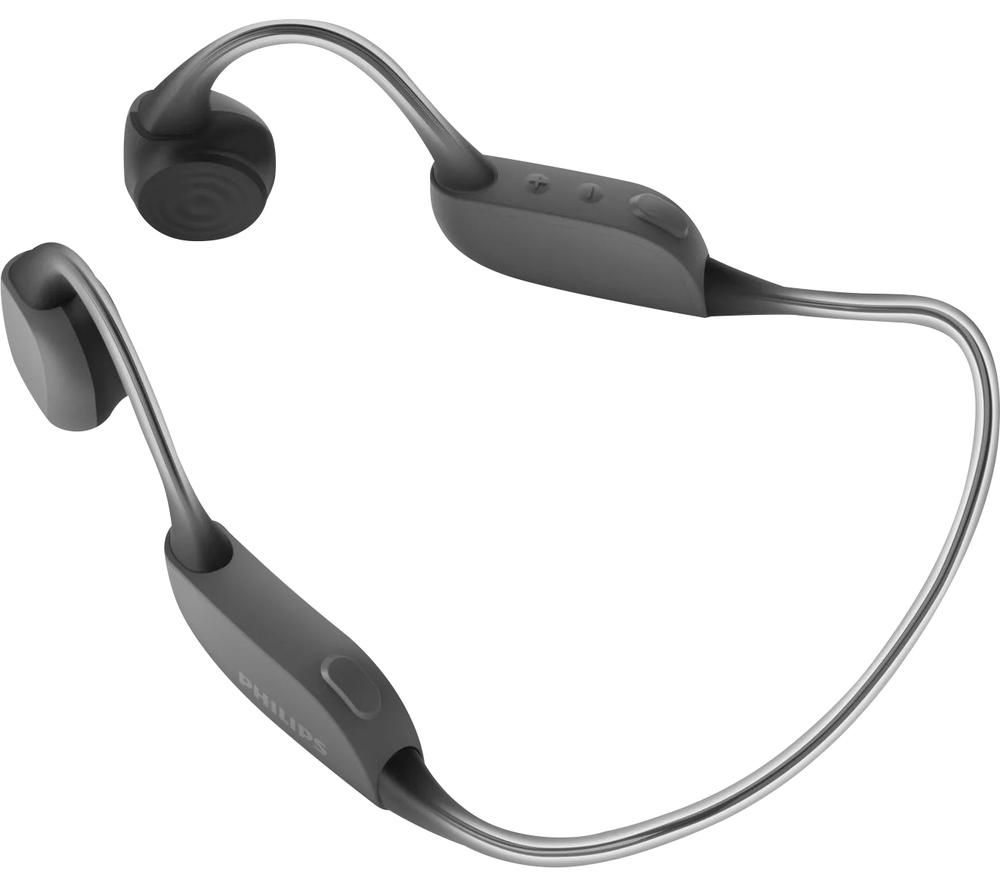 £129.99
Read Full Specifications Read Reviews
Listen to your favourite music while exercising with the Philips TAA6606BK Wireless Bluetooth Bone Conducting Earphones.
Their bone-conducting function means you ears won't be covered, so you can enjoy music while staying safe in the traffic.
Sweat hard or train in the rain - the earphones are water-resistant, so they'll withstand it all.
And there's a jogging light, so you can go for a run anytime you feel like it.

Currys
PHILIPS TAA6606BK/00 Wireless Bluetooth Headphones - Black
Leave a Review
Currys - PHILIPS TAA6606BK/00 Wireless Bluetooth Headphones - Black
Currys - PHILIPS TAA6606BK/00 Wireless Bluetooth Headphones - Black