Main Index / Audio Visual / Headphones / Philips
Currys
PHILIPS TAH6005BK/10 Wireless Headphones - Black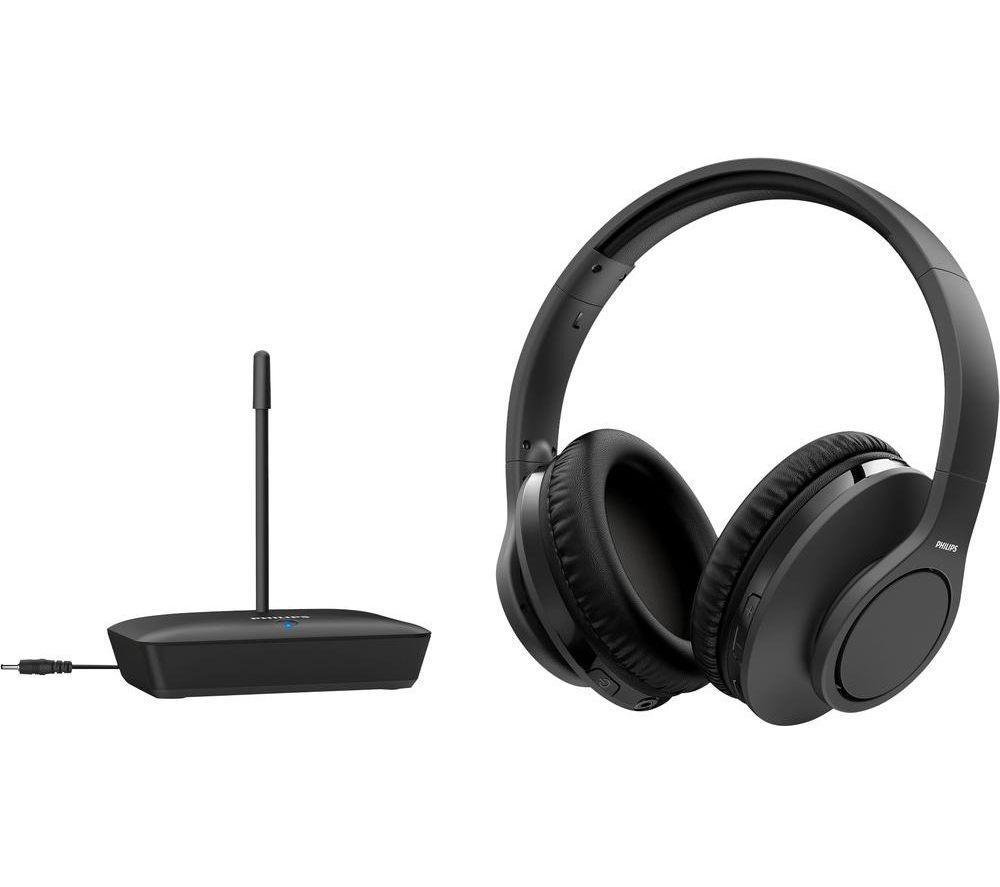 £78.98
Currys
PHILIPS TAH6005BK/10 Wireless Headphones - Black
The new Philips TAH6005BK/10 Wireless Headphones offer clear, sparkling sound with great bass - perfect for everything you love to watch.
The full-size ear cups have an over-ear fit for great passive noise isolation.
You won't miss a line of dialog and you won't disturb others.
The TAH6005BK/10 use radio waves for clear signal transmission with no latency and automatically select the best available wavelength to limit interference.
This technology offers up to 100 m range, so feel free to move around.
They are also extremely light and comfortable even for long sessions.
You can adjust the headband and ear cups for perfect fit.
You can keep them on the whole day, a full charge will give you up to 18 hours of playtime.

Currys
PHILIPS TAH6005BK/10 Wireless Headphones - Black
Leave a Review
Currys - PHILIPS TAH6005BK/10 Wireless Headphones - Black
Currys - PHILIPS TAH6005BK/10 Wireless Headphones - Black
Currys previously known as Currys & PC World