Main Index / Audio Visual / Headphones / Philips
Currys
PHILIPS TAK4206BL/00 Wireless Bluetooth Kids Headphones - Blue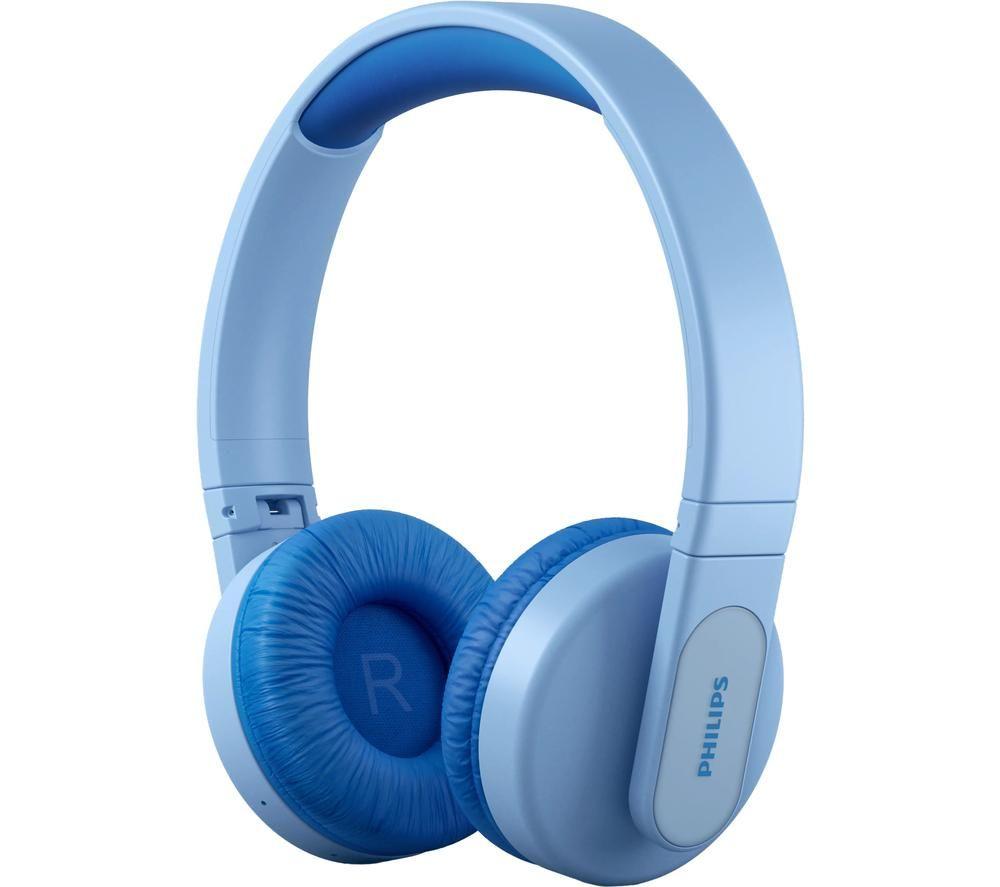 £39.99
Currys
PHILIPS TAK4206BL/00 Wireless Bluetooth Kids Headphones - Blue
Introduce your little one to the wonderful world of music with the Philips TAK4206BL/00 Wireless Bluetooth Kids Headphones.
Designed with safety in mind, these colourful headphones have a noise limiter, so your child can't turn up the volume too loud.
They can also be folded flat - so they'll fit easily in a bag.
No more tangled wires.
Your child can listen to music or watch a YouTube video up to 10 metres away from the paired device.
Whether your little music fan is at home, on the sofa or in the car, the soft ear pads and adjustable headband make the headphones a practical and fun choice.

Currys
PHILIPS TAK4206BL/00 Wireless Bluetooth Kids Headphones - Blue
Leave a Review
Currys - PHILIPS TAK4206BL/00 Wireless Bluetooth Kids Headphones - Blue
Currys - PHILIPS TAK4206BL/00 Wireless Bluetooth Kids Headphones - Blue
Currys previously known as Currys & PC World