Main Index / Audio Visual / Headphones / Shure
Currys
SHURE Aonic 4 Headphones - Grey & Black Black
£275
Read Full Specifications Read Reviews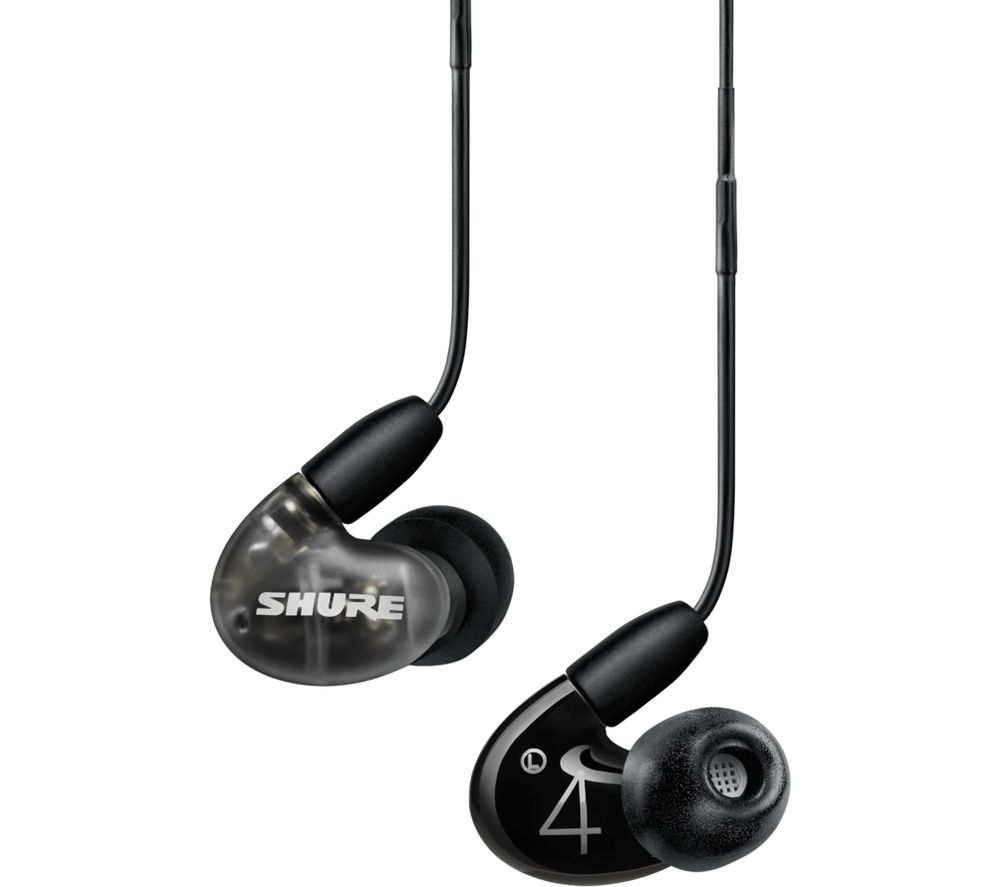 £275
Read Full Specifications Read Reviews
Warm soundsTreat yourself to an extraordinary sound experience with the Shure AONIC 4 Headphones.
Featuring a dual-driver hybrid design, AONIC 4 will give you distinctive differences between music elements.
This feature also helps instrumental and vocal parts of the song to stand out, so you'll get a whole new sonic impression while listening to your all time favorites.
Comfort and isolationThe headphones are encased in a see-through body that fits in your ears perfectly while keeping a low profile.
Sound isolating technology eliminates noises and distractions, so you can fully immerse in your music while exercising or travelling.
Practical featuresMake calls, control volume or skip songs with an integrated remote control.
And thanks to over-the-ear wire design, your earphones stay in place and tangle-free while you're using them.

Currys
SHURE Aonic 4 Headphones - Grey & Black Black
Leave a Review
Currys - SHURE Aonic 4 Headphones - Grey & Black Black
Currys - SHURE Aonic 4 Headphones - Grey & Black Black