Main Index / Audio Visual / Headphones / Shure
Currys
SHURE SRH1440 Headphones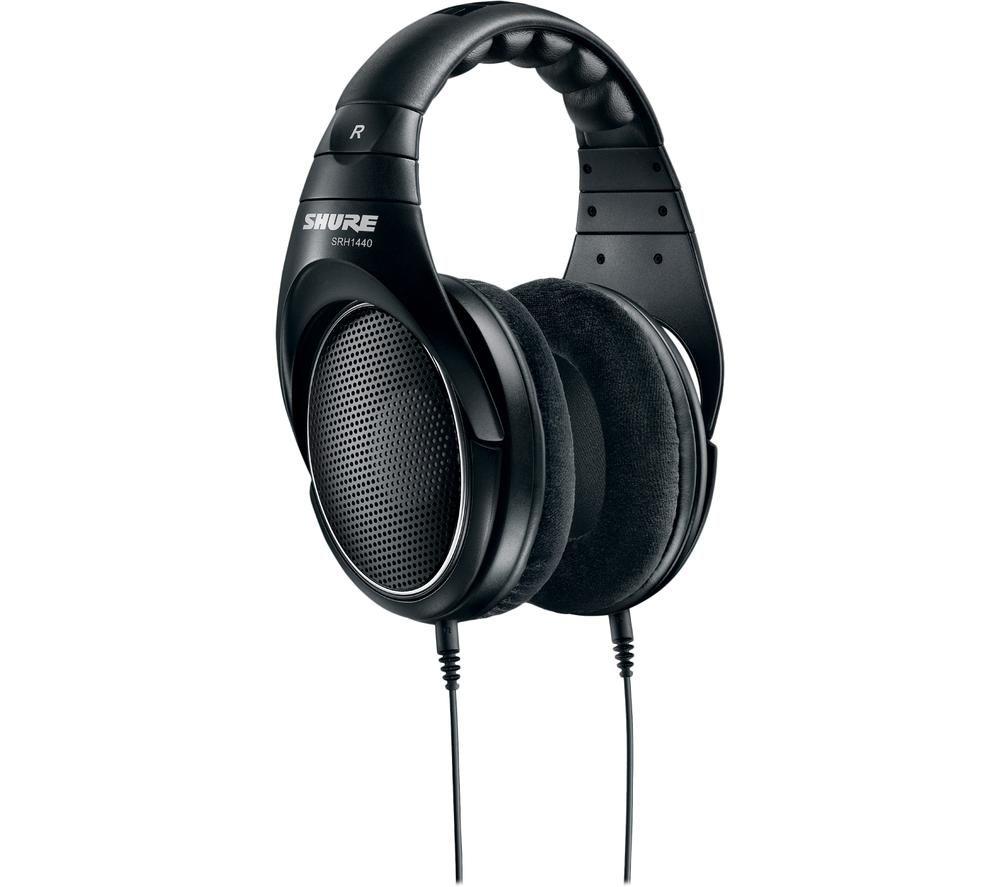 £249
Currys
SHURE SRH1440 Headphones
Great style and quality Enjoy the premium looks, comfort, and sound of the Shure SRH1440 Professional Open-Back Headphones.
These stylish on-ear headphones sound great and are perfect for professional music mixing.
Dual exit copper cables are oxygen free with gold-plated connectors, so they'll keep their performance for a long time.
And they are detachable for easy storage.
Open sound The 40 mm drivers of the SRH1440 are placed under a perforated grille to allow the free flow of air.
This open back design results in a more natural audio response and remarkable sound clarity.
You'll enjoy great dynamics across the frequency range and controlled, rich bass.
This makes SRH1440 feel right at home in music production although low-impedance design makes them useful even for portable devices.
Ultimate comfort It doesn't get much more comfortable than the velour ear pads of the SRH1440.
They sit snugly around your ears and provide sound isolation so you can ignore background noise.
The ear pads are removeable, so you can easily wash or replace them.

Currys
SHURE SRH1440 Headphones
Leave a Review
Currys - SHURE SRH1440 Headphones
Currys - SHURE SRH1440 Headphones
Currys previously known as Currys & PC World