Main Index / Audio Visual / Headphones / Shure
Currys
SHURE SRH940 Professional Reference Headphones - Silver
£225
Read Full Specifications Read Reviews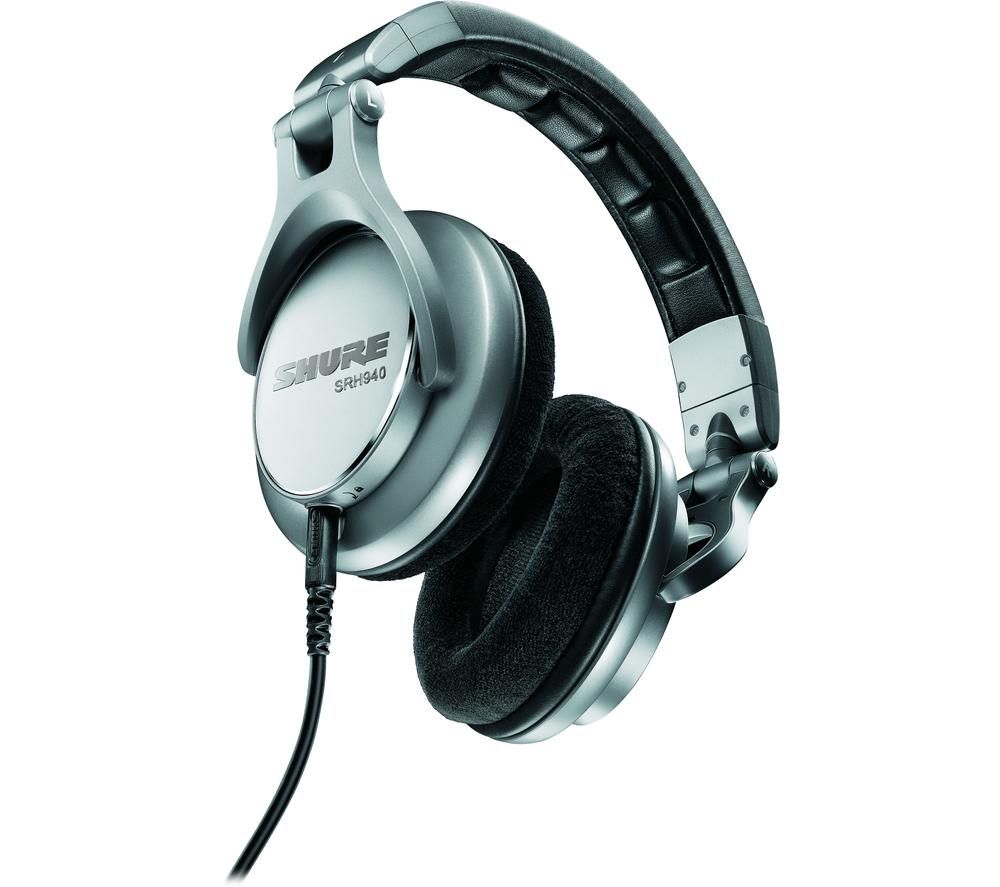 £225
Read Full Specifications Read Reviews
Enjoy the premium sound and comfort of the Shure SRH940 Professional Reference Headphones.
Featuring a closed-back design, they fit perfectly to your ears and reduce background noise - ideal for professional studio recording.
It doesn't get much more comfortable than the velour ear pads of the SRH940.
The ear pads are removable, so you can easily wash or replace them.
They are also lightweight, ergonomic and foldable so they'll feel comfortable even after hours of use.
Designed for longevity, there are 2 detachable cables and a replacement set of earpads included.
The included hard travel case keeps the SRH940 protected while you're on the go.

Currys
SHURE SRH940 Professional Reference Headphones - Silver
Leave a Review
Currys - SHURE SRH940 Professional Reference Headphones - Silver
Currys - SHURE SRH940 Professional Reference Headphones - Silver