Main Index / Audio Visual / Headphones / VOXOS
Currys
VOXOS VXSA-BLU Bone Conduction Smart Glasses - Blue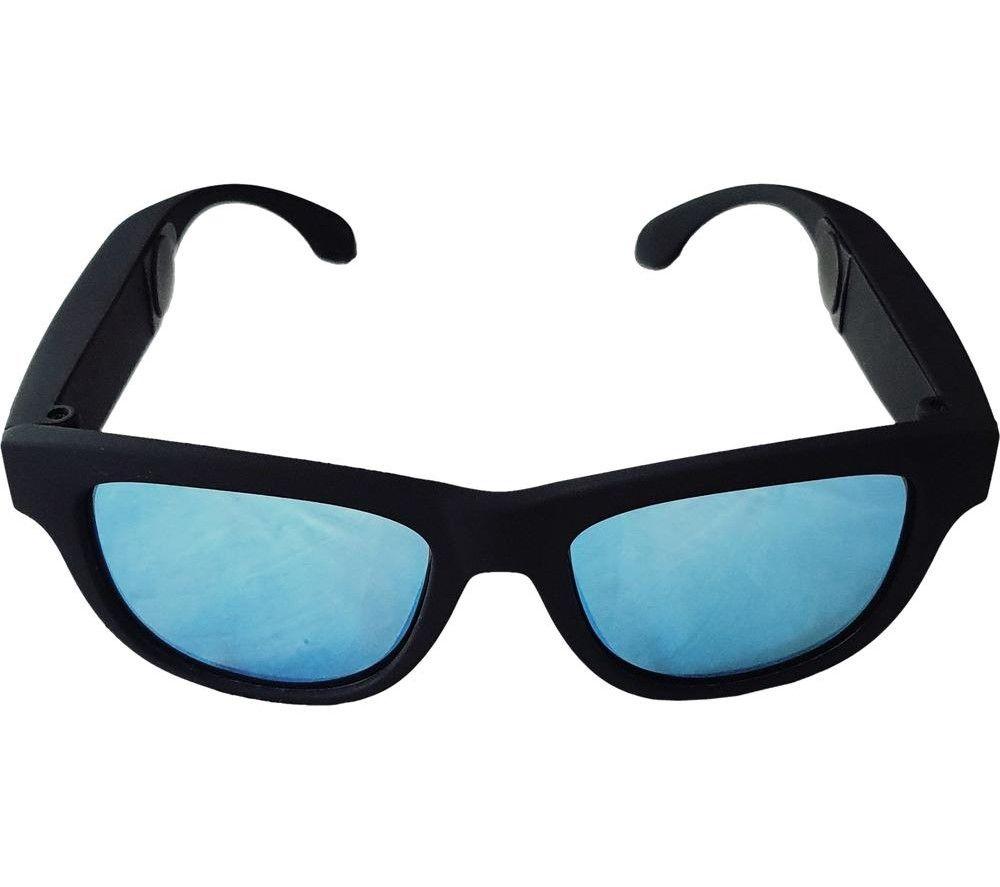 £239
Currys
VOXOS VXSA-BLU Bone Conduction Smart Glasses - Blue
Bone-conducting sunglasses The Voxos VXSA-BLU Bone Conduction Smart Glasses are a stylish gadget that's actually really handy.
It is a pair of polarised anti-UV sunglasses that house bone-conducting speakers in the temples.
You can listen to music or make calls without any earpieces impairing your hearing.
This technology allows you to add a soundtrack to any situation where you still prefer to stay aware of your surroundings.
Perfect for sports, jogging, but also driving or work.
Nobody else hears the audio but you and the Smart Glasses look just like a normal pair of sunnies, maybe cooler.
Easy connectivity Simply pair your smartphone with the Smart Glasses using Bluetooth and play music or podcasts.
With the integrated microphone, you can also make calls.
And you don't need to reach for your phone to control your music or pick up calls, there's intuitive touch controls placed on the temples.
You can also use the microphone to communicate with your voice assistant, like Siri.
Long-lasting battery The built-in battery will last you up to 10 hours of listening.
Then they need a recharge using the USB Type-C slot neatly hidden at the bottom of one of the temples.
Or you can still use them as fully functional sunglasses.

Currys
VOXOS VXSA-BLU Bone Conduction Smart Glasses - Blue
Leave a Review
Currys - VOXOS VXSA-BLU Bone Conduction Smart Glasses - Blue
Currys - VOXOS VXSA-BLU Bone Conduction Smart Glasses - Blue
Currys previously known as Currys & PC World