Main Index / Audio Visual / Microphones / Lexibook
Currys
LEXIBOOK RCDK100BS CD Player with Microphones - Baby Shark
£39.99
Read Full Specifications Read Reviews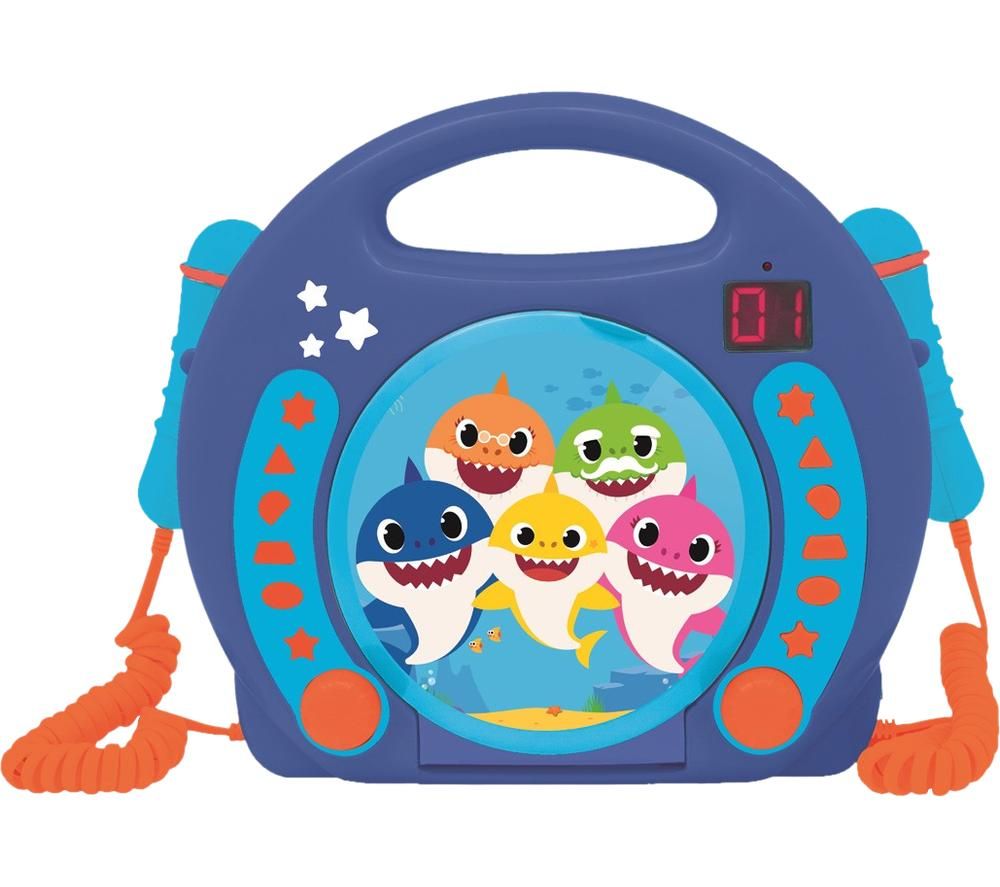 £39.99
Read Full Specifications Read Reviews
Is your child in love with the song Baby Shark? Get a karaoke party ready for them and their friends with the Lexibook Baby Shark CD Player with Microphones.
With two microphones included, your children can put on the Baby Shark song and sing along.
It's battery powered so they can carry the CD Player around the house with them, but if you've heard the same song on loop for long enough you can plug headphones into the 3.5 mm jack so they can listen alone.

Currys
LEXIBOOK RCDK100BS CD Player with Microphones - Baby Shark
Leave a Review
Currys - LEXIBOOK RCDK100BS CD Player with Microphones - Baby Shark
Currys - LEXIBOOK RCDK100BS CD Player with Microphones - Baby Shark