Main Index / Audio Visual / Projectors / Benq
Currys
BENQ TK800M 4K Ultra HD Home Cinema Projector Blue White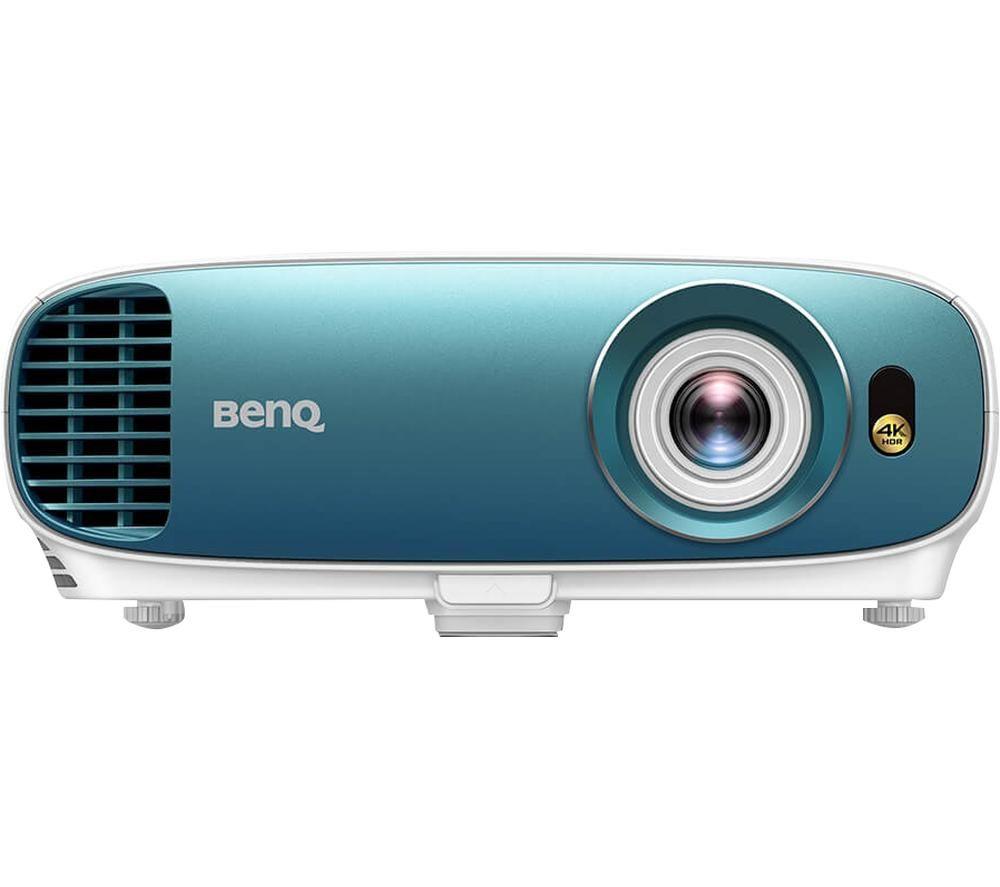 £987
Currys
BENQ TK800M 4K Ultra HD Home Cinema Projector Blue White
Immersive live sportsEnjoy your favourite sports in all their beauty with the Benq TK800M 4K Ultra HD Home Cinema Projector.
The 4K resolution gives you stunning image clarity with crisply defined details, perfect for watching a live sports event.
Sharp images and colourDLP technology is responsible for razor-sharp images and accurate colours without blur or shadowing, and the lens system allows greater light penetration for long-lasting 4K intensity.
The TK800M Projector brings vivid colours even into well-lit environments, so you can watch films without needing a dark room.
Football and sports modeFootball mode lets you enjoy every second of the match on a larger than life big-screen projection.
Sports picture mode is perfect for watching fast-paced indoor sports action.
And special sound mode clarifies the announcer's every comment.
Massive soundGet ready for deep bass and soaring highs brought to you by the audio-enhancing technology.
It also provides exclusive EQ algorithms for clear sound quality, similar to the one used by Hollywood studios.

Currys
BENQ TK800M 4K Ultra HD Home Cinema Projector Blue White
Leave a Review
Currys - BENQ TK800M 4K Ultra HD Home Cinema Projector Blue White
Currys - BENQ TK800M 4K Ultra HD Home Cinema Projector Blue White
Currys previously known as Currys & PC World