Main Index / Audio Visual / Projectors / Epson
Currys
EPSON EH-LS500B Android TV Edition 4K Home Cinema Projector - Black
£2399
Read Full Specifications Read Reviews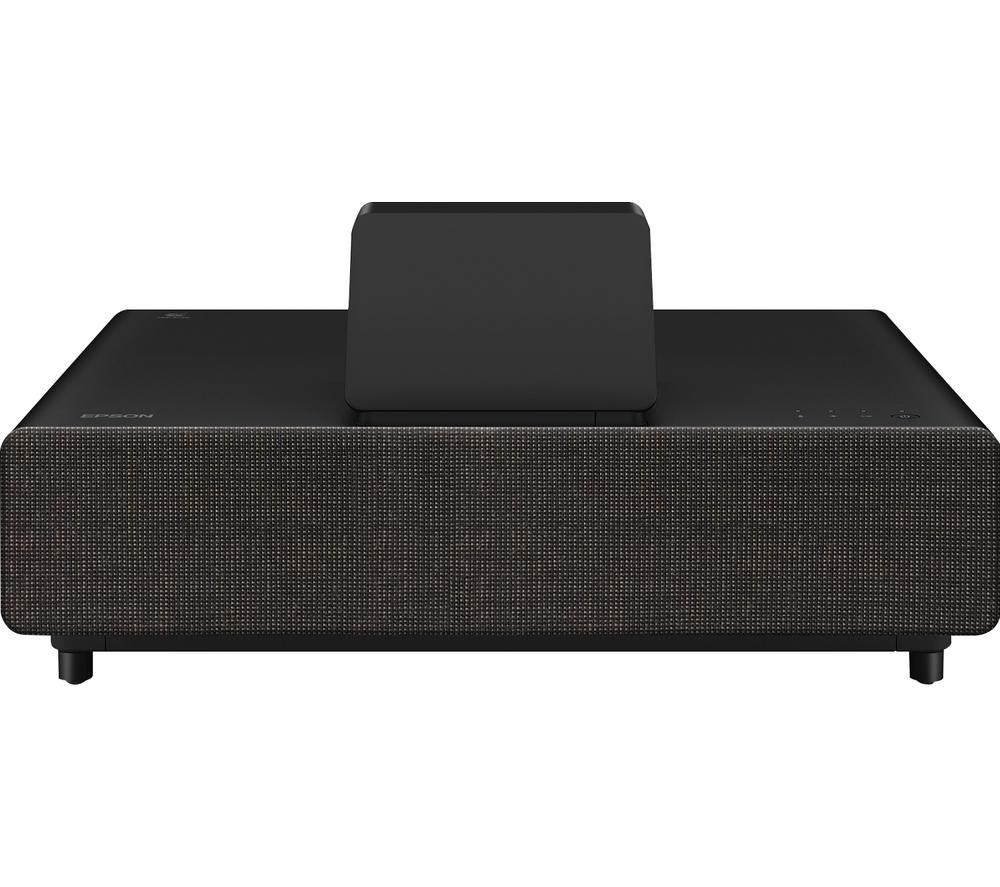 £2399
Read Full Specifications Read Reviews
Short throw 4K screenEnjoy amazing 4K resolution when watching films and playing games with the Epson EH-LS500B Android TV Edition 4K Home Cinema Projector.
It has a short throw, meaning you can place it just 40 cm from your wall and get 60inch screen.
And if you pull it back, you can also create a huge 130inch screen.
Both ways it won't compromise on the look of your home - it will even add to it with its elegant design and all the ports facing the wall.
Smart functionsWith included Android TV dongle, you don't need to connect anything at all.
Not even the speakers, as there are two speakers already built-in.
You can stream 4K videos, games, sports and download apps you want use from the Google Play.
You can also use a voice assistant and simply ask what you want to watch.
With a built-in Chromecast you can easily share photos and videos from your phone or laptop too.3LCD and laser technologyYou can enjoy bright and vivid colours thanks to 3LCD technology.
Even in daylight, you can watch in comfort.
At the heart of this Epson projector is a long-lasting laser light source built to give you at least a decade of continuous enjoyment.
Don't forget your accessoriesGet the most out of your Home Cinema Projector with our range of projector screens, so that you don't have to worry about finding a blank wall large enough for the image.
The Optoma range spans up to a huge 92inch, so that you can bring a genuine cinematic feel into your home.

Currys
EPSON EH-LS500B Android TV Edition 4K Home Cinema Projector - Black
Leave a Review
Currys - EPSON EH-LS500B Android TV Edition 4K Home Cinema Projector - Black
Currys - EPSON EH-LS500B Android TV Edition 4K Home Cinema Projector - Black