Main Index / Audio Visual / Projectors / Optoma
Currys
OPTOMA HZ40 Full HD Home Cinema Projector White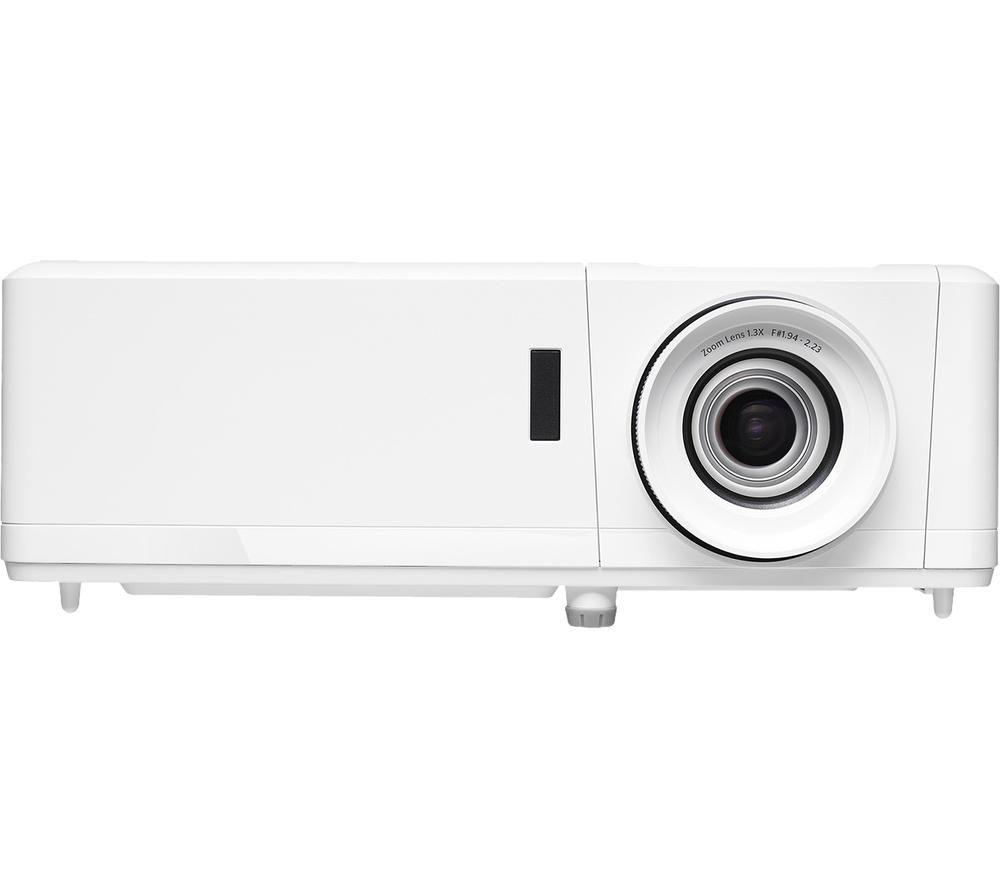 £1299
Currys
OPTOMA HZ40 Full HD Home Cinema Projector White
All-round entertainmentWatch movies, TV or live sport on the big screen with the Optoma HZ40 Full HD Home Cinema Projector.
It projects up to 300inch, so you can fully immerse yourself in the action.
And it performs just as well in daylight as in a dark room.
With the vibrant, punchy colour reproduction, you won't find yourself squinting to catch the details.
Full HD and 3D displayWatch Blu-ray films, stream HD content or play video games - the 1080p Full HD resolution makes everything look stunning, with no pixelation or blurring.
The HZ40 can even display 3D content from almost any source, including games consoles - perfect for making your Friday night into an event.
Integrated speakerWith the Optoma HZ40 there's no need to splash out on costly external speakers.
With a 10 W speaker built in, you can get good quality sound straight from your projector, which means no wires trailing across your living room.
Don't forget your accessoriesGet the most out of your Home Cinema Projector with our range of projector screens, so that you don't have to worry about finding a blank wall large enough for the image.
The Optoma range spans up to a huge 92inch, so that you can bring a genuine cinematic feel into your home.

Currys
OPTOMA HZ40 Full HD Home Cinema Projector White
Leave a Review
Currys - OPTOMA HZ40 Full HD Home Cinema Projector White
Currys - OPTOMA HZ40 Full HD Home Cinema Projector White
Currys previously known as Currys & PC World