Main Index / Audio Visual / Projectors / Startech
Currys
STARTECH PROJWALLMNT Tilt & Swivel Projector Mount Silver/Grey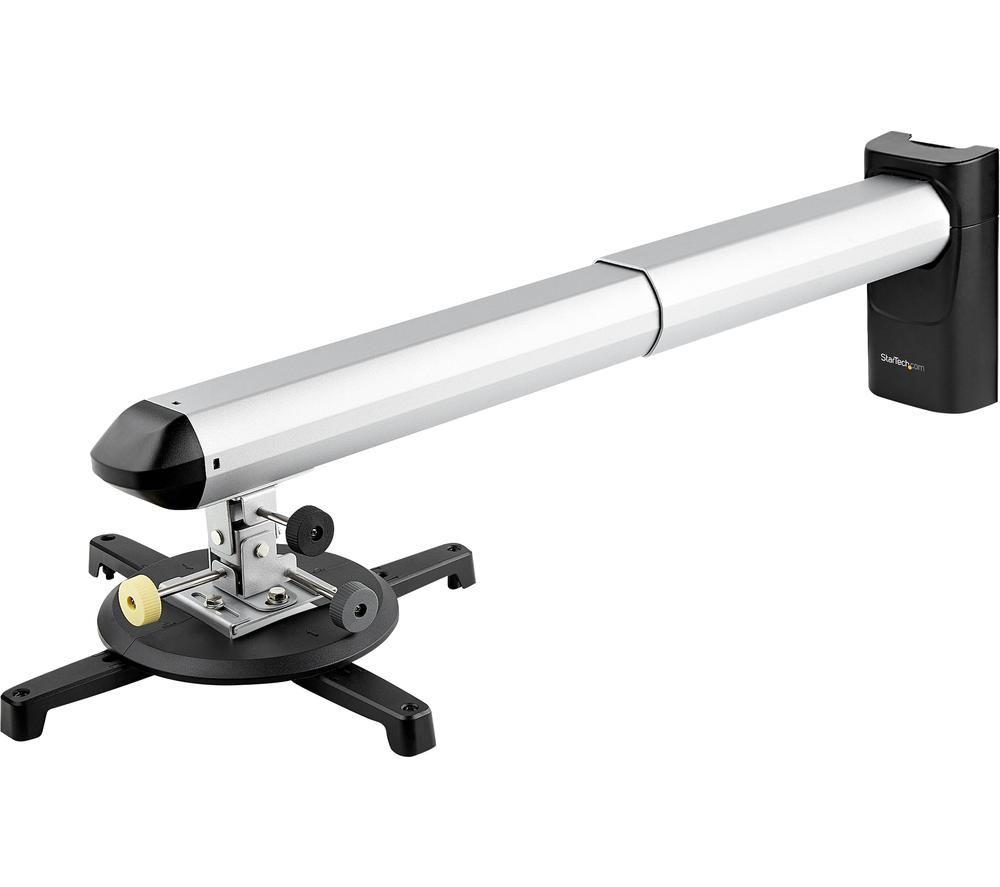 £297.59
Currys
STARTECH PROJWALLMNT Tilt & Swivel Projector Mount Silver/Grey
Attach your projector to the wall with the StarTech PROJWALLMNT Tilt & Swivel Projector Mount.
Ideal for meeting rooms and other venues, it can hold a short-throw projector weighing up to 15 kg.
The mount tilts and swivels, so it's easy to find the perfect angle.
You can also adjust the distance from the wall using the telescopic arm - it extends up to 70 cm.

Currys
STARTECH PROJWALLMNT Tilt & Swivel Projector Mount Silver/Grey
Leave a Review
Currys - STARTECH PROJWALLMNT Tilt & Swivel Projector Mount Silver/Grey
Currys - STARTECH PROJWALLMNT Tilt & Swivel Projector Mount Silver/Grey
Currys previously known as Currys & PC World