Main Index / Audio Visual / Radios / GROOVE
Currys
GROOV-E Curve Wake-Up Light with FM Radio & Clock - White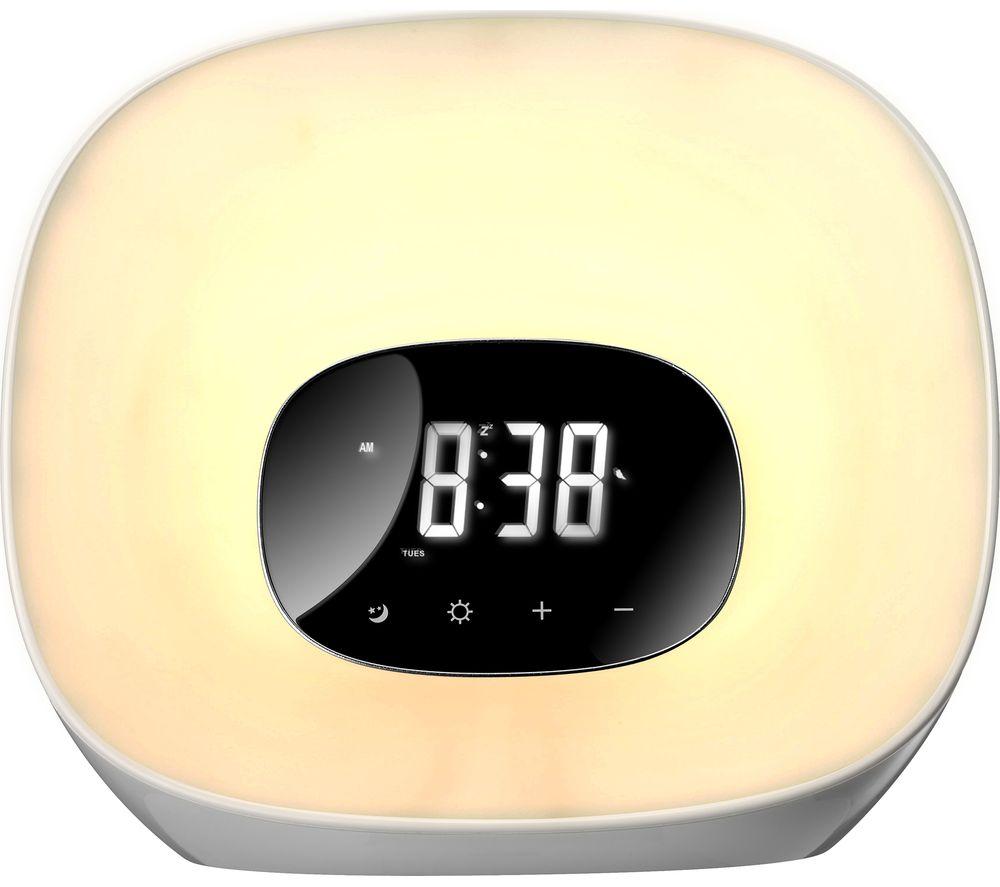 £31.99
Currys
GROOV-E Curve Wake-Up Light with FM Radio & Clock - White
Gently wake-up to the Groov-e Curve Wake-Up Light with FM Radio & Clock's seven natural alarm sounds.
It features sunrise and sunset simulation, illuminating your room with the perfect mood lighting that matches the time.
The touch controls make it easy to switch on your favourite radio station while you're getting ready - putting you in the right mood for the day ahead.

Currys
GROOV-E Curve Wake-Up Light with FM Radio & Clock - White
Leave a Review
Currys - GROOV-E Curve Wake-Up Light with FM Radio & Clock - White
Currys - GROOV-E Curve Wake-Up Light with FM Radio & Clock - White
Currys previously known as Currys & PC World