Main Index / Audio Visual / Radios / GROOVE
Currys
GROOV-E Time Curve GV-SP406-BK FM Clock Radio - Black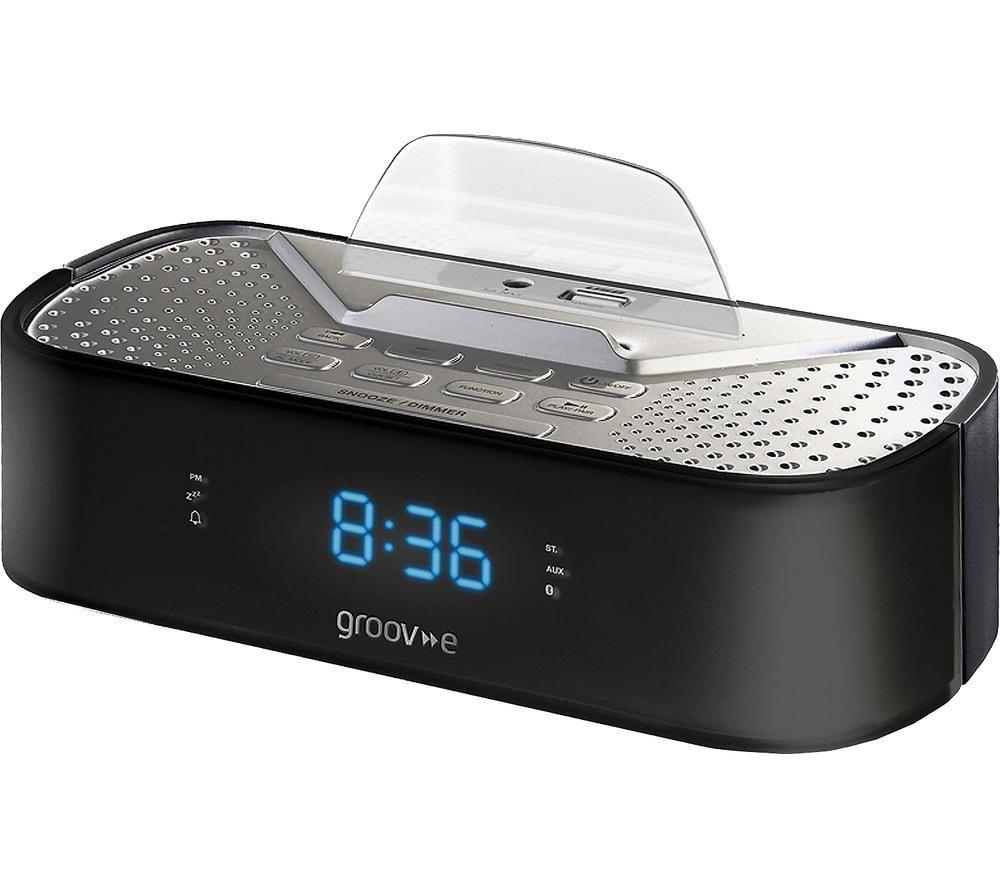 £20.49
Currys
GROOV-E Time Curve GV-SP406-BK FM Clock Radio - Black
The Groov-e Time Curve GV-SP406-BK FM Clock Radio lets you start the day with your favourite radio station - or a standard alarm buzzer if you prefer.
Dim the backlit LED display when you're ready to crash out and use the cradle to charge your smart device overnight.
And you also get the standard snooze button if you fancy sleeping in.
Want to play your music from a smartphone? That's also not a problem - just plug into the standard 3.5 mm jack.

Currys
GROOV-E Time Curve GV-SP406-BK FM Clock Radio - Black
Leave a Review
Currys - GROOV-E Time Curve GV-SP406-BK FM Clock Radio - Black
Currys - GROOV-E Time Curve GV-SP406-BK FM Clock Radio - Black
Currys previously known as Currys & PC World