Main Index / Audio Visual / Radios / Sony
Currys
SONY DSX-A510KIT Smart Bluetooth Car Radio - Black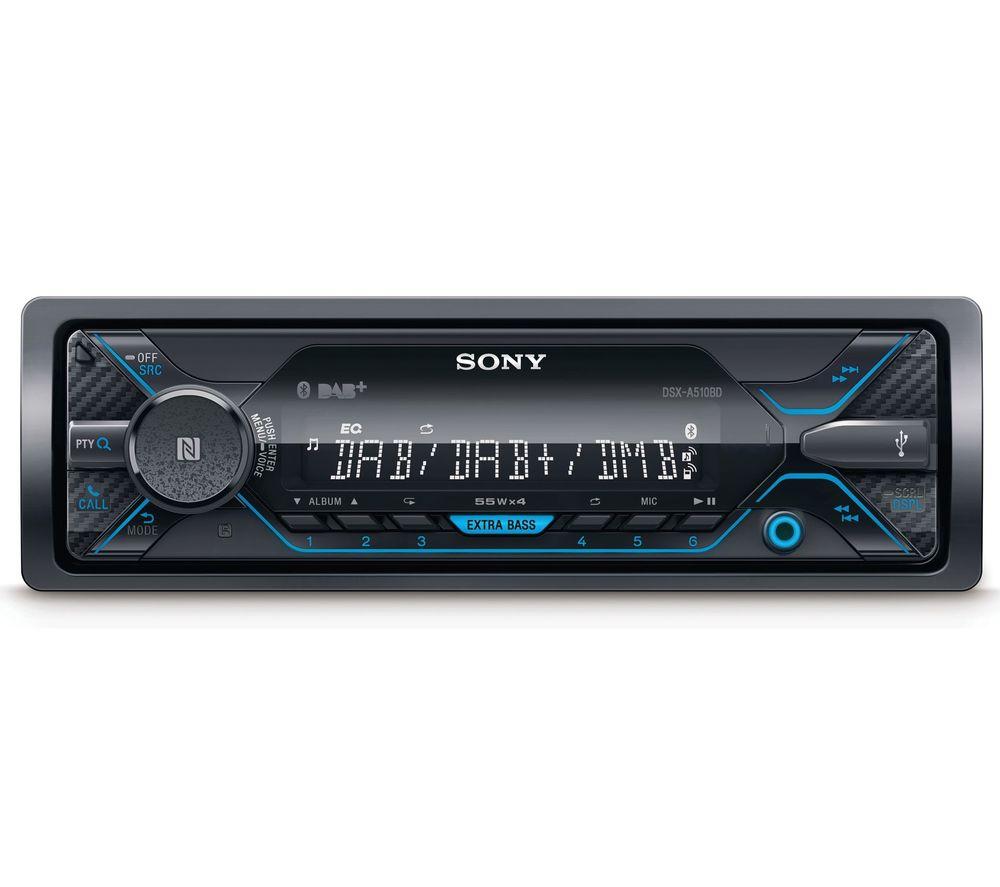 £149
Currys
SONY DSX-A510KIT Smart Bluetooth Car Radio - Black
Upgrade your car stereo with the Sony DSX-A510KIT Smart Bluetooth Car Radio.
This radio allows you to connect up to two Bluetooth devices at the same time or plug in a USB or 3.5 mm jack.
Naturally, you can also listen to radio - choose from DAB+, FM or AM.
With a high power amp feeding up to 55 W in each of its four channels, the Sony DSX-A510KIT ensures high clarity and audio power for your music.
Tweak the sound profile to exactly how you like it and enjoy the booming lows with the Extra Bass function.
Pair the radio with your Android or iOS smartphone to access advanced functions like voice control.
Manage your music, get directions, make calls or send texts - all with just your voice.

Currys
SONY DSX-A510KIT Smart Bluetooth Car Radio - Black
Leave a Review
Currys - SONY DSX-A510KIT Smart Bluetooth Car Radio - Black
Currys - SONY DSX-A510KIT Smart Bluetooth Car Radio - Black
Currys previously known as Currys & PC World