Main Index / Audio Visual / Radios / Sony
Currys
SONY ICF-C1PJ Portable FM/AM Clock Radio - Silver
£39.99
Read Full Specifications Read Reviews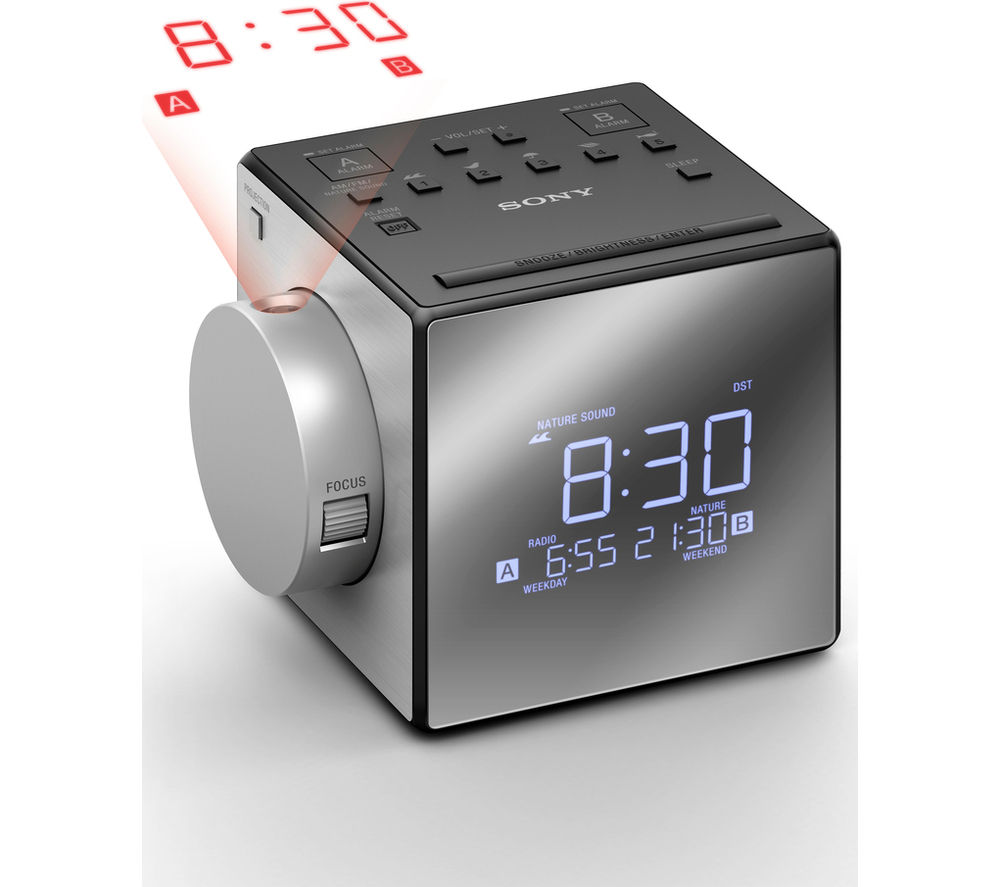 £39.99
Read Full Specifications Read Reviews
Top features: - FM/AM tuner with 10 presets - Stay organised with a multi-purpose alarm - Convenient radio features FM/AM tunerFind your favourite stations easily with an FM/AM tuner.
You'll enjoy a clear listening experience with the radio's 0.7 W speaker.
The Sony ICF-C1PJ offers 10 presets to store your favourite stations for direct access - go to the one you want without having to manually tune through static every time.
Stay organised with a multi-purpose alarmThe ICFC1PJ Radio features a versatile alarm with two presets - one can be set to wake you up, while the second can be set for when you partner wants to get up.
Even if there's a power cut, the alarms will still go off at their preset times thanks to battery backup.
Wake up gently with progressive buzzer volume and extendable snooze functions.
Choose between a radio station or nature sounds to start the day off rather than the jarring sound of a normal alarm.
Convenient radio featuresCheck the time and radio settings easily on the clear LED display.
You can adjust its brightness to your preferred level, and there's an automatic summer time adjustment function to keep your organised.

Currys
SONY ICF-C1PJ Portable FM/AM Clock Radio - Silver
Leave a Review
Currys - SONY ICF-C1PJ Portable FM/AM Clock Radio - Silver
Currys - SONY ICF-C1PJ Portable FM/AM Clock Radio - Silver