Main Index / Audio Visual / Remote Controls / One For All
Currys
ONE FOR ALL Evolve 2 URC7125 Universal Remote Control
£15.49
Read Full Specifications Read Reviews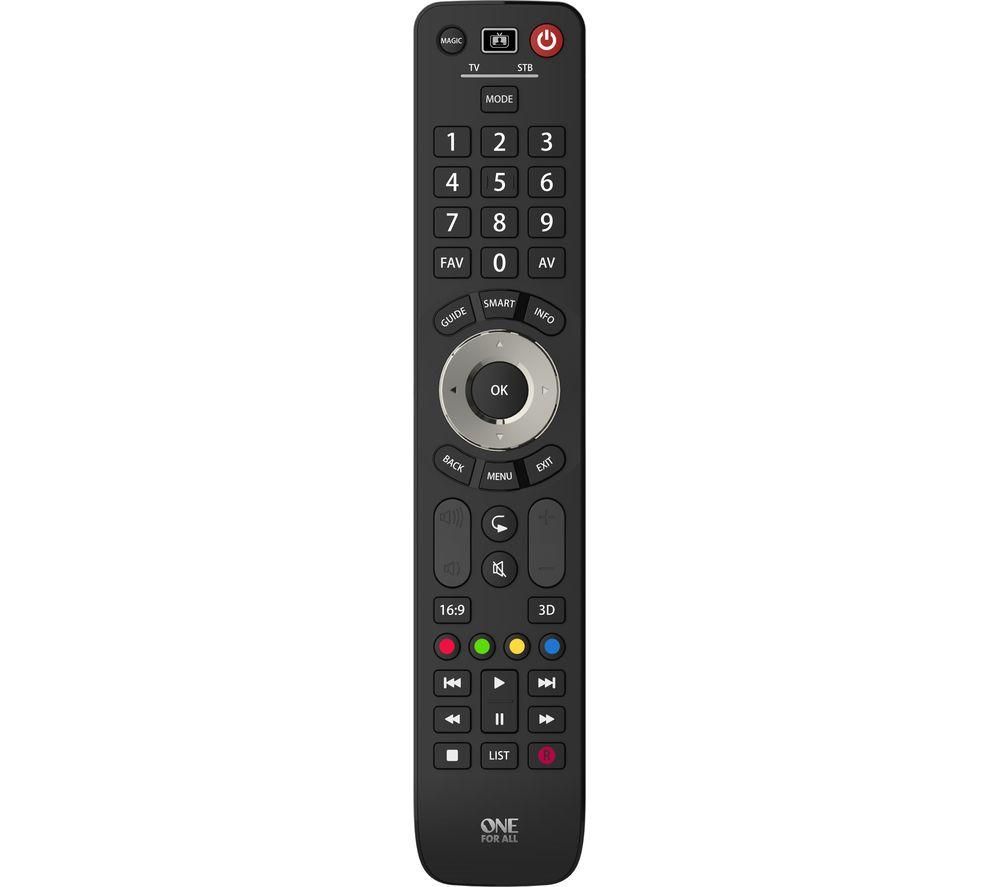 £15.49
Read Full Specifications Read Reviews
Top features: - Two in one design for seamless control - Compatible with all TVs with simple setup Two in one design Combining two remote controls in one, the Evolve 2 URC7125 Universal Remote Control is perfect for controlling your TV and set top box without having to switch between different remotes.
The Watch TV function is perfect for seamless control, so that the relevant buttons automatically control the two different devices, meaning you don't have to switch between modes.
Compatible with all TVs Compatible with all TV brands, the Evolve 2 is optimised for Smart TVs so that you can easily control your media setup without having to worry about if your TV is a match.
With an ultra-wide infra-red signal, the Evolve 2 is able to control your TV from wherever you sit, and lets you change the channel or turn the volume up without having to point the remote control directly at the TV.

Currys
ONE FOR ALL Evolve 2 URC7125 Universal Remote Control
Leave a Review
Currys - ONE FOR ALL Evolve 2 URC7125 Universal Remote Control
Currys - ONE FOR ALL Evolve 2 URC7125 Universal Remote Control