Main Index / Audio Visual / Remote Controls / One For All
Currys
ONE FOR ALL URC4914 Panasonic Universal Remote Control
£13.99
Read Full Specifications Read Reviews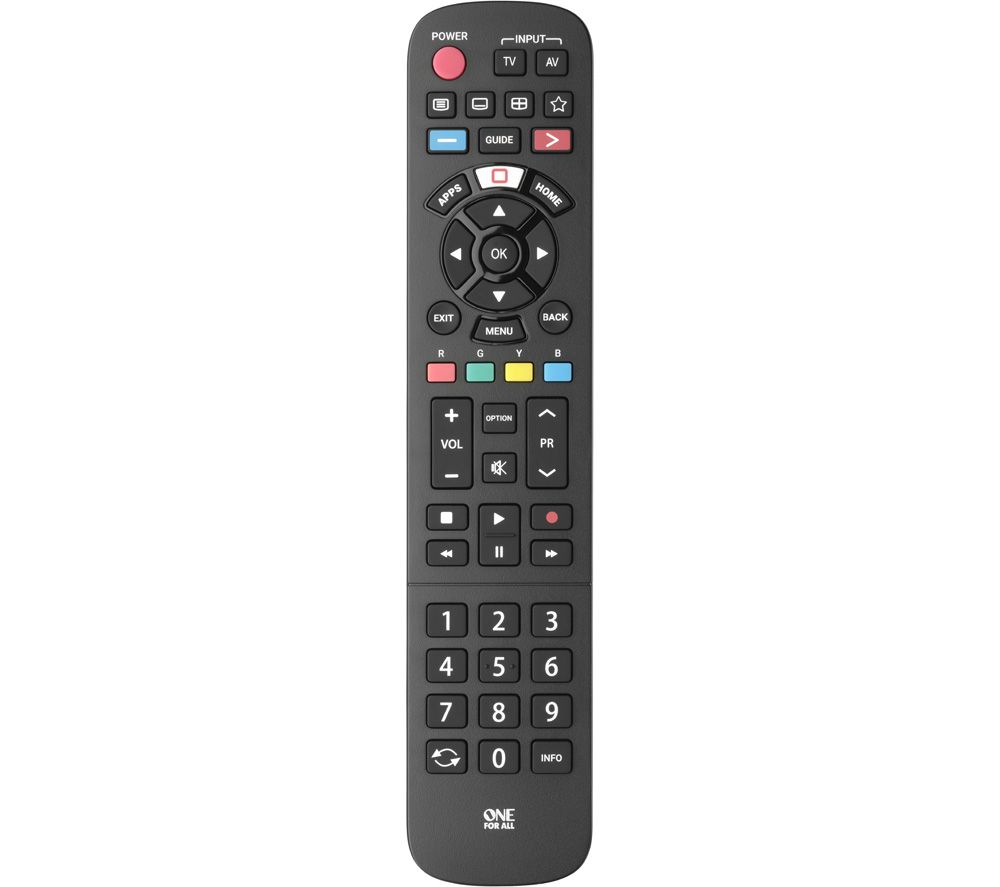 £13.99
Read Full Specifications Read Reviews
No set-up requiredNo calibration, no programming, no hassle.
Just put two batteries into your One For All URC4914 Panasonic Universal Remote Control and press the power button - it's really that simple.
Works like your original Panasonic remoteThe URC4914 is specifically designed to replace your Panasonic TV remote.
With a similar design and common Panasonic functions, using this remote feels like second nature.
App shortcut keysWatch your favourite streaming services at the touch of a button.
The URC4914 has 3 app shortcut keys, so you're never far away from your favourite streaming apps.
Compatible with all Panasonic TVsNo need to search for model numbers.
Whatever Panasonic TV you need it for, you can be sure the URC4914 is compatible.

Currys
ONE FOR ALL URC4914 Panasonic Universal Remote Control
Leave a Review
Currys - ONE FOR ALL URC4914 Panasonic Universal Remote Control
Currys - ONE FOR ALL URC4914 Panasonic Universal Remote Control