Main Index / Audio Visual / Speakers For TV / Panasonic
Currys
PANASONIC SC-HTB900EBK 3.1 Wireless Sound Bar with Dolby Atmos
£699
Read Full Specifications Read Reviews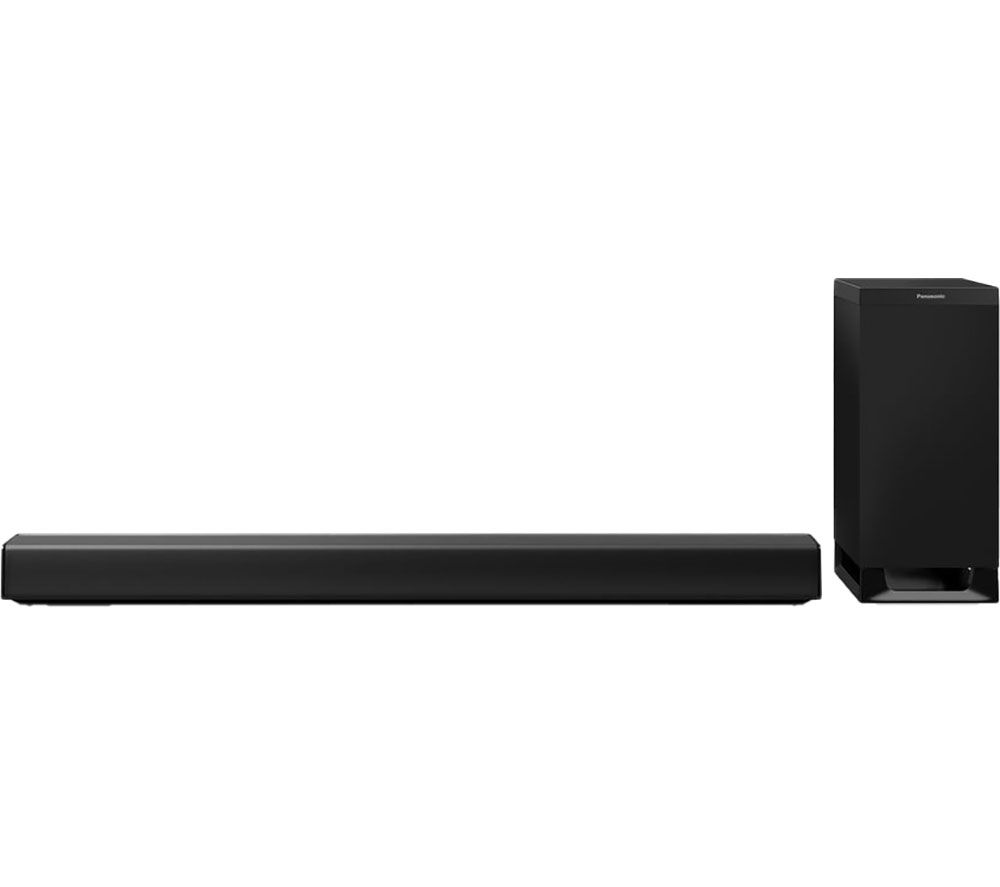 £699
Read Full Specifications Read Reviews
Cinematic sound barBring a touch of big screen magic into your home with the Panasonic SC-HTB900EBK 3.1 Wireless Sound Bar.
Featuring Dolby Atmos and DTS: Virtual X, your movie audio is reimagined as a 3D listening experience.
With eight speakers, sound feels like it's all around you.
That means you're right at the heart of the drama, feeling every moment of tension thanks to dynamic audio.
Powerful bassFeel the rumble of battle and the soaring film score like you're in the studio.
The Panasonic SC-HTB900EBK features a wireless subwoofer that can be placed anywhere for immersive movie nights.
No cords trailing across the living room, no hassle.
For the best experience, we recommend placing the subwoofer right by your sofa (along with a big bag of popcorn).
Get into the musicThe Panasonic SC-HTB900EBK doesn't only deliver cracking movie audio.
With Chromecast built in, you can easily connect your phone and hear your favourite tunes in the same superb quality.
Or, if you're throwing a big party, link your sound bar with up to seven Chromecast-enabled speakers across your home for seamless listening throughout.
And with speakers tuned by the audio experts at Technics, you'll rediscover your favourite albums in incredible detail no matter the genre.

Currys
PANASONIC SC-HTB900EBK 3.1 Wireless Sound Bar with Dolby Atmos
Leave a Review
Currys - PANASONIC SC-HTB900EBK 3.1 Wireless Sound Bar with Dolby Atmos
Currys - PANASONIC SC-HTB900EBK 3.1 Wireless Sound Bar with Dolby Atmos