Main Index / Audio Visual / Speakers For TV / Samsung
Currys
SAMSUNG HW-A450/XU 2.1 Wireless Sound Bar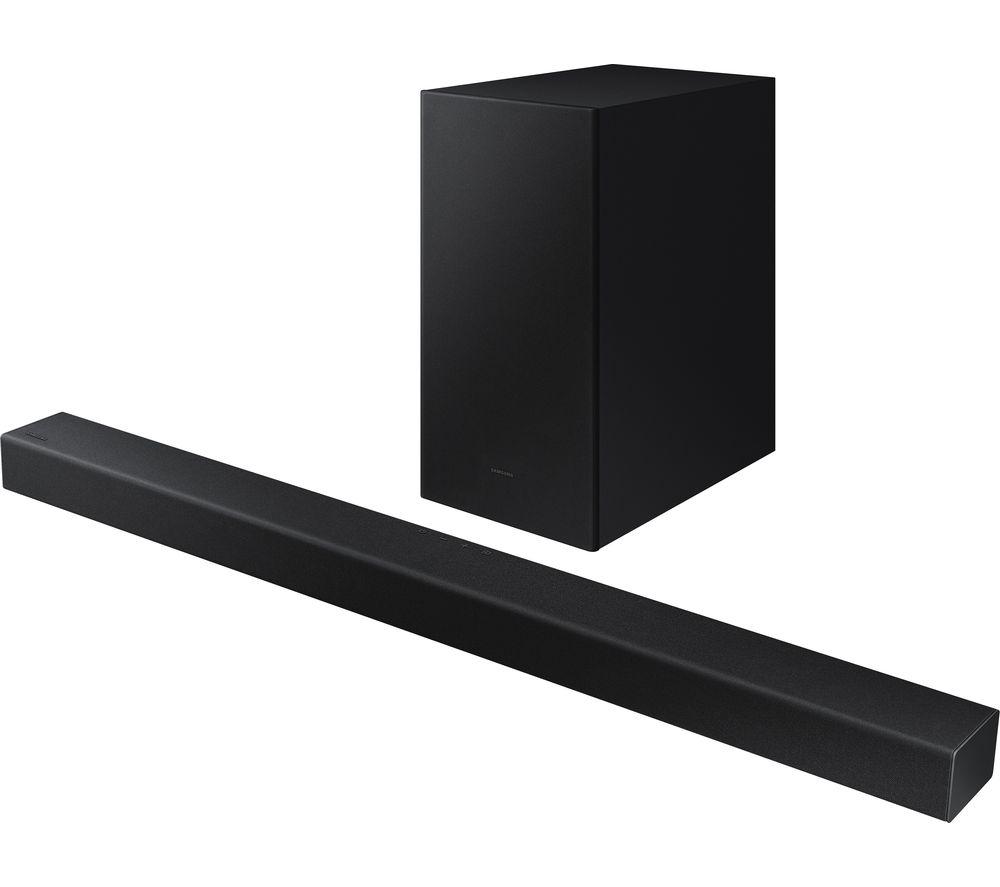 £159
Currys
SAMSUNG HW-A450/XU 2.1 Wireless Sound Bar
Powerful bassImmerse yourself in films, music and more with the Samsung HW-A450/XU 2.1 Wireless Sound Bar.
Its powerful subwoofer delivers 220 W of deep, rumbling bass, so your favourite shows and songs will sound better than ever.
For extra power, it also offers a Bass Boost mode, giving you an even richer sound with just the touch of a button.
Wireless subwooferDon't let wires get in the way of your enjoyment.
The subwoofer connects to your TV using Bluetooth, so you can easily place it anywhere in the room with no AV cable in the way.
One remoteGet rid of clutter with a single remote control for your sound bar and smart TV.
It lets you change the channel, add sound effects or adjust the volume, all with the same remote.
Game modeThe dedicated Game mode uses directional sound technology to help you hear exactly where noises are coming from.
You'll know where your enemies are before you see them, so you can react faster in the heat of the battle.

Currys
SAMSUNG HW-A450/XU 2.1 Wireless Sound Bar
Leave a Review
Currys - SAMSUNG HW-A450/XU 2.1 Wireless Sound Bar
Currys - SAMSUNG HW-A450/XU 2.1 Wireless Sound Bar
Currys previously known as Currys & PC World