Main Index / Audio Visual / Speakers For TV / Samsung
Currys
SAMSUNG Terrace HW-LST70T/XU 3.0 Indoor & Outdoor All-in-One Sound Bar
£999
Read Full Specifications Read Reviews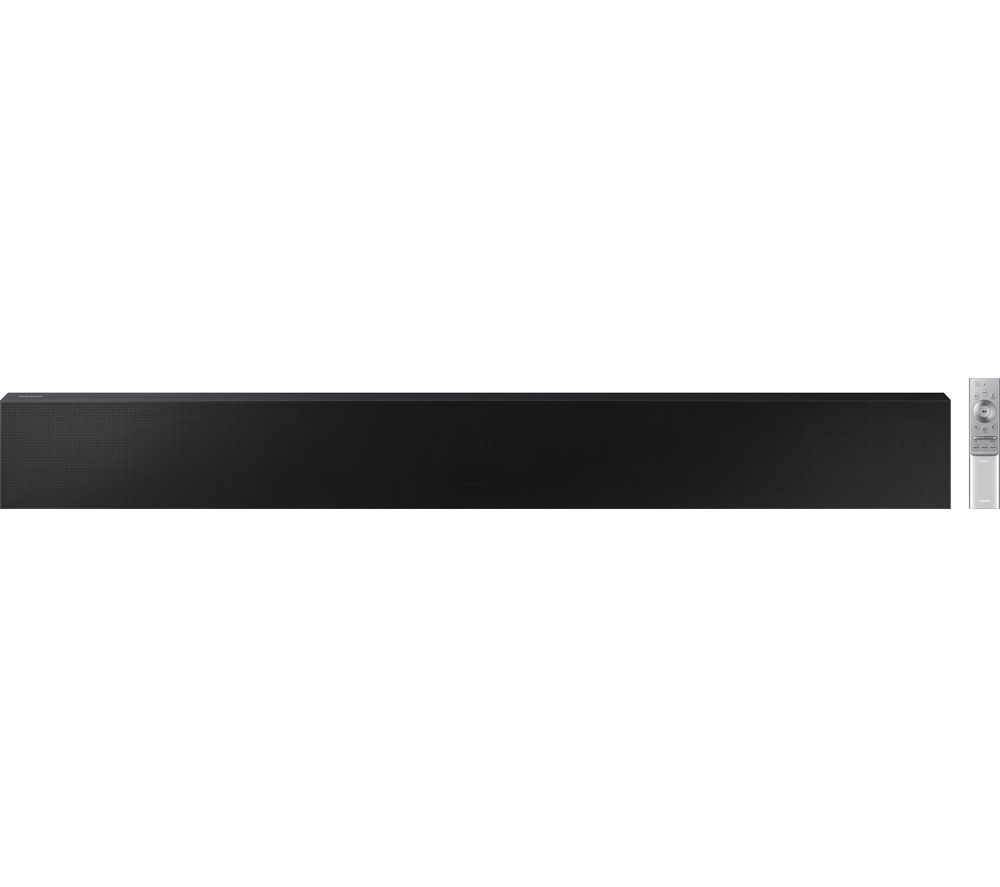 £999
Read Full Specifications Read Reviews
Outdoor entertainmentBring your movie nights outside with the Samsung Terrace HW-LST70T/XU 3.0 All-in-One Sound Bar.
Perfect for pairing with your Samsung Terrace TV, gather friends and family round for epic sporting events, classic films, or sharing holiday snaps.
Featuring a weatherproof design, you can wall mount it on your terrace and enjoy great sound with your barbeque.
Dialogue is loud and clear thanks to a dedicated centre speaker.
Wireless soundTo keep your place stylish and neat, there are no cables apart from the power adapter.
Built-in WiFi and Bluetooth connections mean you can pair it with a TV, stream music from your phone, use Spotify Connect or pair the Terrace with other Samsung SmartThings speakers.
If you have an Amazon Alexa speaker, you'll be able to control the Terrace using just your voice and Alexa.

Currys
SAMSUNG Terrace HW-LST70T/XU 3.0 Indoor & Outdoor All-in-One Sound Bar
Leave a Review
Currys - SAMSUNG Terrace HW-LST70T/XU 3.0 Indoor & Outdoor All-in-One Sound Bar
Currys - SAMSUNG Terrace HW-LST70T/XU 3.0 Indoor & Outdoor All-in-One Sound Bar