Main Index / Audio Visual / Speakers Wired / Yamaha
Currys
YAMAHA NS-F51 Floorstanding Speakers - Black
£200
Read Full Specifications Read Reviews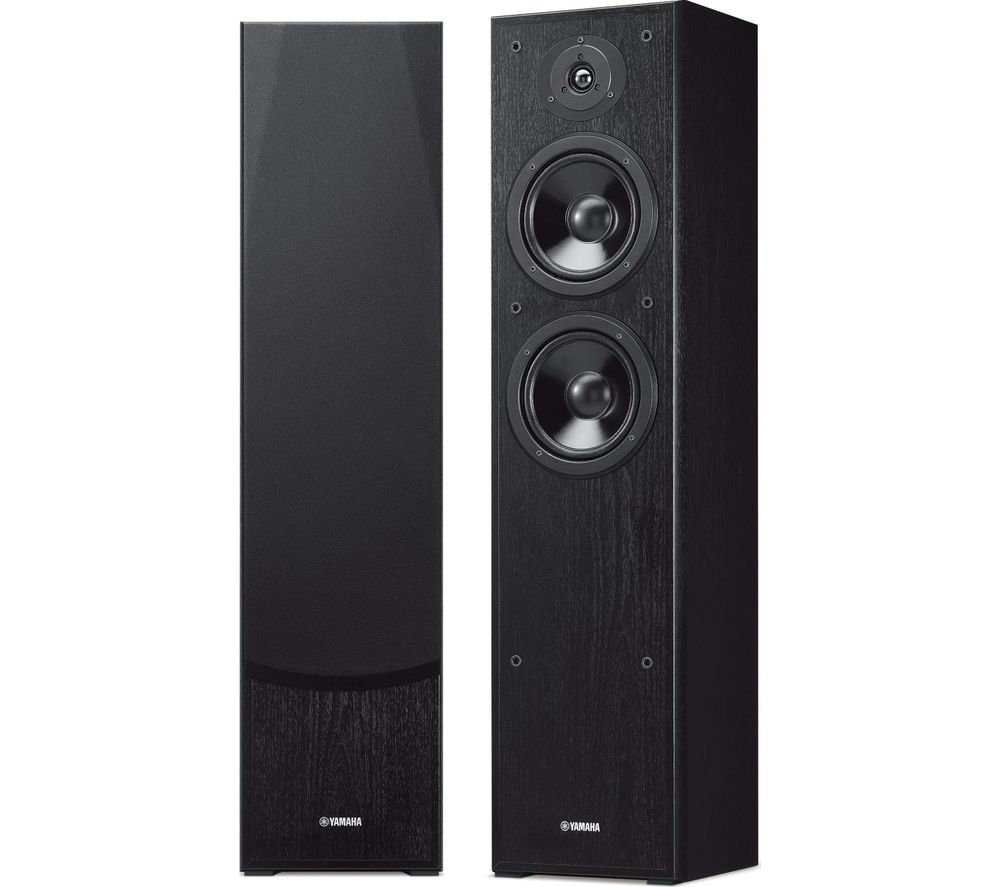 £200
Read Full Specifications Read Reviews
High performance floor-standing speakerExpand your home audio setup with the Yamaha NS-F51 Floor-standing Speakers.
Connect your Yamaha audio receiver and bring an immersive audio experience to your living room.
Enjoy the explosives on the latest action film to the intricate musical details of classical music with these floor-standing speakers.
Large-capacity cabinetThe rounded large-capacity cabinets are ideal for all kinds of films and music as they produce thrilling bass tones for your music and crystal-clear treble tones so you don't miss any of the action when watching your favourite blockbuster.
Attractive designWith an attractive design, the NS-F51 Speakers will compliment any period or contemporary home.
With its black finish, you can easily hide it away in the corners of the room or put it out on the front to show off your great sound system.

Currys
YAMAHA NS-F51 Floorstanding Speakers - Black
Leave a Review
Currys - YAMAHA NS-F51 Floorstanding Speakers - Black
Currys - YAMAHA NS-F51 Floorstanding Speakers - Black