Main Index / Audio Visual / Speakers Wireless / Bose
Currys
BOSE Soundlink Micro Portable Bluetooth Speaker - Black
£119
Read Full Specifications Read Reviews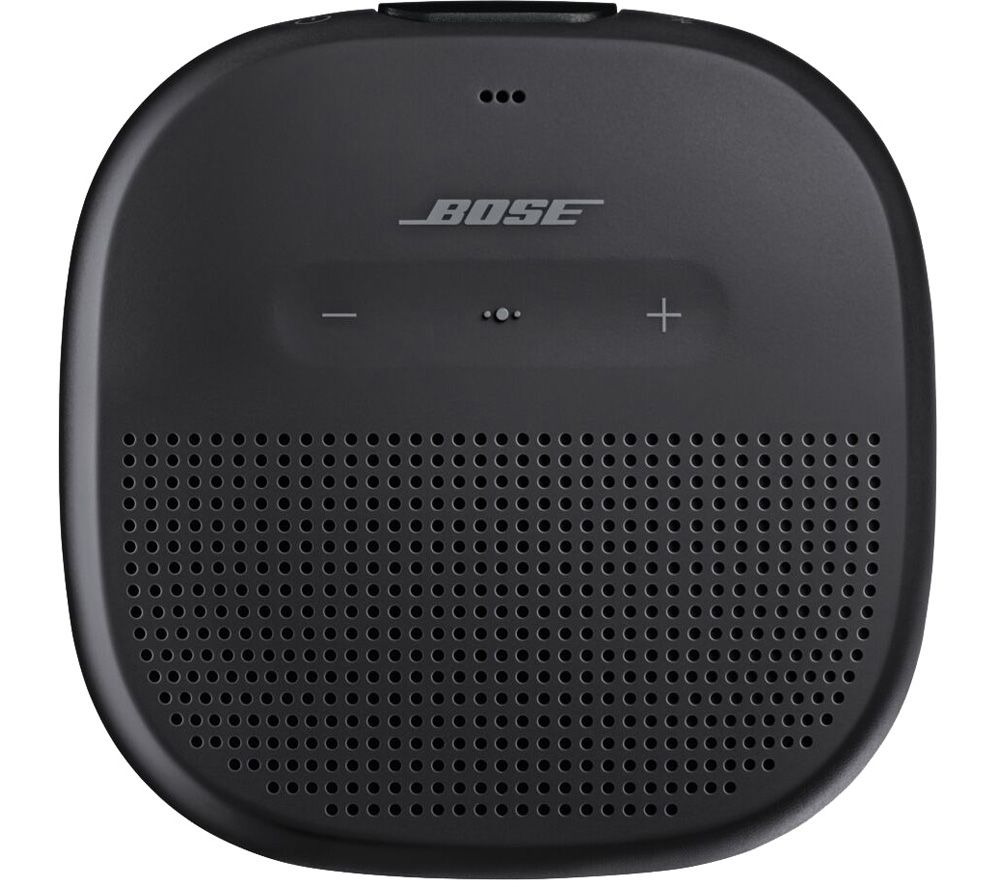 £119
Read Full Specifications Read Reviews
Top features: - Enjoy your favourite music with a crisp and balanced sound - Waterproof so you can take it anywhere you go - Resists dents, cracks and scratches with its rugged exterior - Take calls and hear your phones voice commands right from the speaker Enjoy your favourite musicTake your speaker anywhere you go with the Bose Soundlink Micro Portable Bluetooth Speaker.
Featuring a speaker with crisp and balanced sound, all your favourite tracks will sound just how they're meant to.
From the heavy bass in your favourite rock album to the crisp light flute notes in a classical composition, you'll be able to hear every detail clearly.
If you want to create stereo sound, you can easily pair a second Bose speaker and create a party like no other.
WaterproofHeading to the beach for the day? Luckily for you the Bose Soundlink Micro is waterproof so it doesn't matter if you touch it with wet hands or get it into some water - you'll be able to enjoy your music wherever you go.
Resists dents, cracks and scratchesIt's also pretty tough.
Tthe speaker resists any dents, cracks and scratches so any accidental drops or knocks off the table won't result in your speaker smashing into a hundred pieces.
Take callsEasily access your phone through your speaker too.
Simply hold down the multi-function button and speak to Siri or Google Assistant and get the answers you've been search for.
You can also have phone conversations with friends from the speaker, easier to let them know where the party is!

Currys
BOSE Soundlink Micro Portable Bluetooth Speaker - Black
Leave a Review
Currys - BOSE Soundlink Micro Portable Bluetooth Speaker - Black
Currys - BOSE Soundlink Micro Portable Bluetooth Speaker - Black