Main Index / Audio Visual / Speakers Wireless / House Of Marley
Currys
HOUSE OF MARLEY No Bounds EM-JA015-SB Portable Bluetooth Speaker - Black
£34.99
Read Full Specifications Read Reviews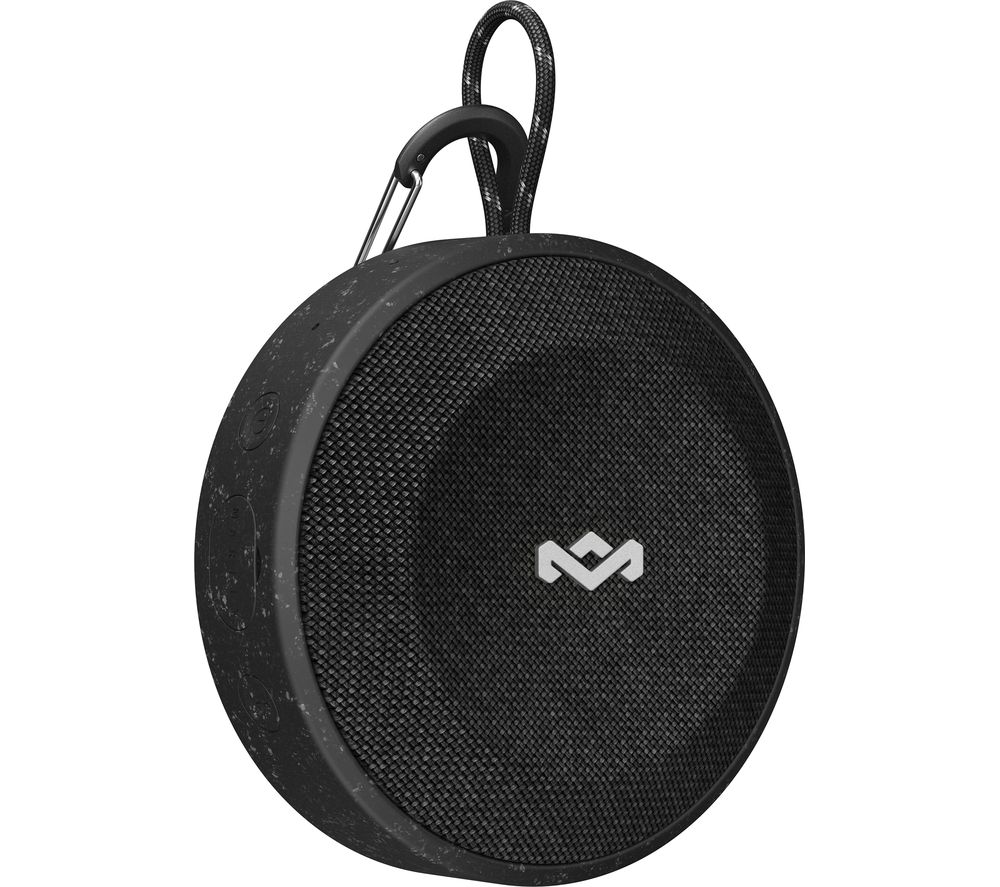 £34.99
Read Full Specifications Read Reviews
Top features:- Waterproof design to enjoy your music no matter where you are - Bluetooth connectivity to wirelessly share your music - Up to 10 hours of battery life to keep the party going for longer - Speakerphone to answer calls without having to disconnect your phone Waterproof designWhether you're chilling out by the pool or on the beach with friends, you want to be able to enjoy and share your music.
The House of Marley No Bounds EM-JA015-SB Portable Bluetooth Speaker is both waterproof and dustproof, so that it can withstand the elements.
You can even take the speaker into the water with you - it's designed to float, so the music doesn't have to stop.
With a metal carabiner to easily carry the speaker, you can bring music with you wherever you go.
Bluetooth connectivitySimply connect your smartphone wirelessly using Bluetooth to share your favourite playlists with ease.
You can also wirelessly connect another speaker from the No Bound series to boost the music - ideal for when you're hanging out with friends and family.
Alternatively, you can also create a wired connection to the speaker using the aux input so that you can share your music from any device.
Up to 10 hours of battery life Keep the party going for longer - the No Bounds Speaker has a rechargeable battery that offers up to 10 hours of music playback.
Plus, with Quick Charge, you can fully restore the battery in just two hours, so you won't be sitting around in silence for too long.
Speakerphone to answer callsWe use our phones for more than just music, so if a call comes in while you're listening to music you can simply use the built-in microphone to answer the call without needing to disconnect your device.

Currys
HOUSE OF MARLEY No Bounds EM-JA015-SB Portable Bluetooth Speaker - Black
Leave a Review
Currys - HOUSE OF MARLEY No Bounds EM-JA015-SB Portable Bluetooth Speaker - Black
Currys - HOUSE OF MARLEY No Bounds EM-JA015-SB Portable Bluetooth Speaker - Black