Main Index / Audio Visual / Speakers Wireless / Samsung
Currys
SAMSUNG SWA-9500S/XU 2.0.2 Wireless Rear Speaker Kit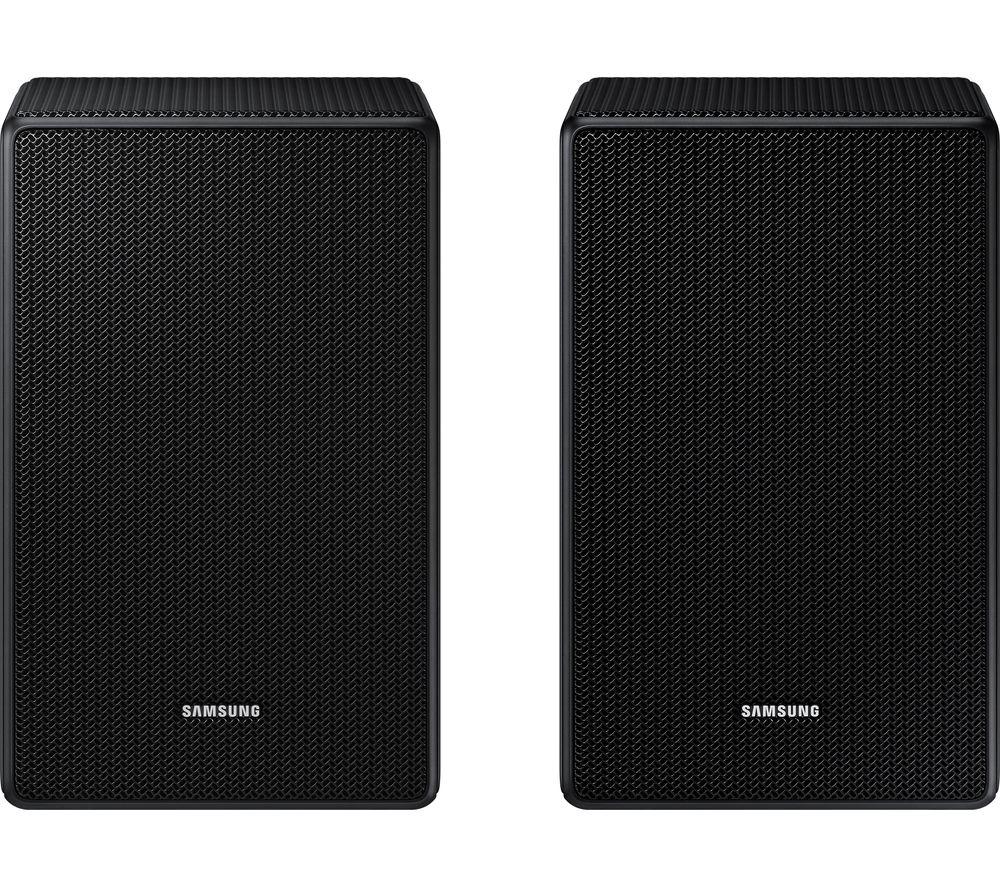 £249
Currys
SAMSUNG SWA-9500S/XU 2.0.2 Wireless Rear Speaker Kit
Upgrade your sound bar setup with the Samsung SWA-9500S/XU 2.0.2 Wireless Rear Speaker Kit.
This pair of rear surround speakers automatically pairs with your Samsung Q-Series sound bar without cable clutter.
Immerse yourself in advanced 2.0.2 sound that these speakers add on top of the capabilities of your sound bar.
The SWA-9500S/XU add side channels as well as overhead sounds coming from behind you, so there's no escaping the action on your TV screen.
Use the Samsung Smart Things app to adjust the settings of the surrounds.
You can change the volume and fine-tune the sound in the equalizer.

Currys
SAMSUNG SWA-9500S/XU 2.0.2 Wireless Rear Speaker Kit
Leave a Review
Currys - SAMSUNG SWA-9500S/XU 2.0.2 Wireless Rear Speaker Kit
Currys - SAMSUNG SWA-9500S/XU 2.0.2 Wireless Rear Speaker Kit
Currys previously known as Currys & PC World