Main Index / Cameras / Compact Cameras / Panasonic
Currys
PANASONIC Lumix DMC-LX15EB-K High Performance Compact Camera - Black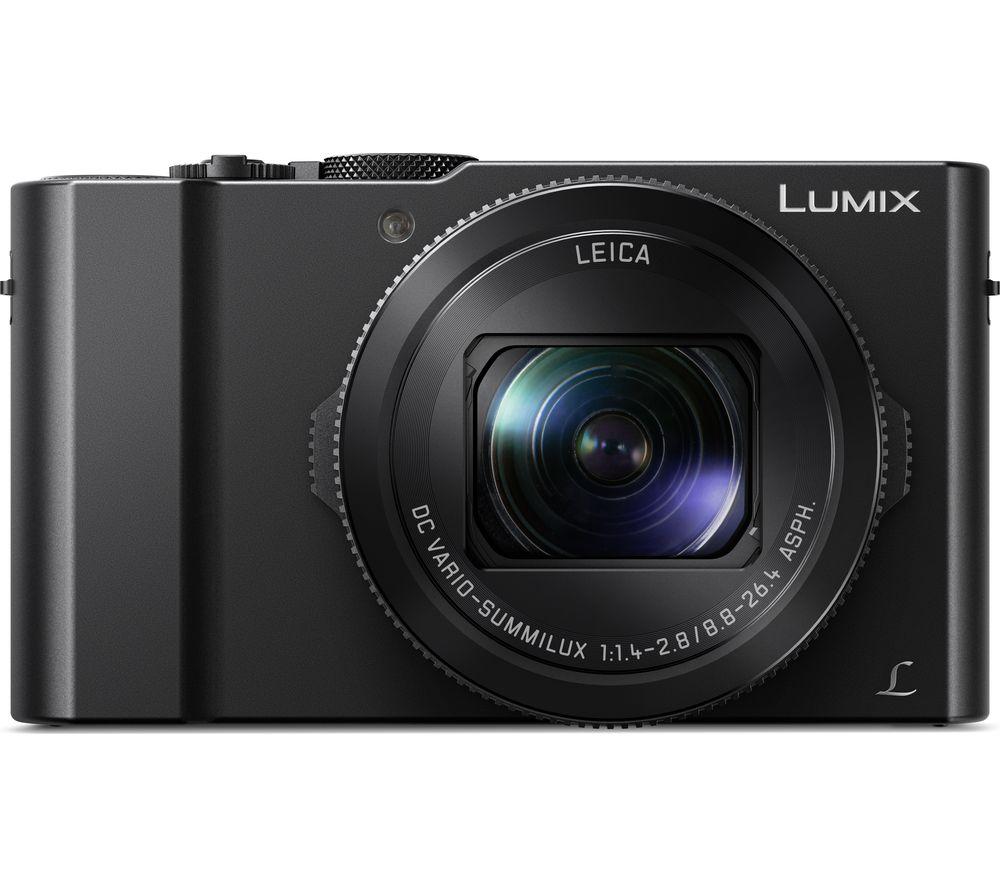 £429
Currys
PANASONIC Lumix DMC-LX15EB-K High Performance Compact Camera - Black
Top features: - Ultra HD quality in every shot with 4K photo mode - Enhance your photography with a large touchscreen and post focus editing - Quality build with a reliable 1 inch sensor Ultra HD quality in every shot The Panasonic Lumix DMC-LX15EB-K High Performance Compact Camera lets you watch videos and edit clips in 4K, for a more beautiful viewing experience than Full HD.
Using 4K photo mode, you can capture the perfect shot no matter what happens.
4K photo lets you film a moment in 30 fps, and then scroll through each frame to select the perfect image.
And because the resolution is so high, the individual shot is still great quality.
Enhance your photography Take pictures without having to guess at framing with the large touchscreen, which is able to flip up by 180 degrees.
The screen also lets you shoot directly above yourself at a statue or building without having to crouch low to get the shot.
Thanks to the Post Focus function, you can quickly snap away and then decide after you've captured the shot where you want the focus to be.
Quality build Small enough to fit in your pocket, the LX15 combines a fast lens with a reliable 1 inch sensor for beautiful imagery in every situation.
The aperture ring allows you to control the aperture of every shot directly and intuitively, while the dual control ring and rear dial also respond accurately - offering manual control of the shutter, zoom and focus.

Currys
PANASONIC Lumix DMC-LX15EB-K High Performance Compact Camera - Black
Leave a Review
Currys - PANASONIC Lumix DMC-LX15EB-K High Performance Compact Camera - Black
Currys - PANASONIC Lumix DMC-LX15EB-K High Performance Compact Camera - Black
Currys previously known as Currys & PC World