Main Index / Cameras / DSLR Cameras / Panasonic
Currys
PANASONIC Lumix DMC-G80 Mirrorless Camera with 12-60 mm f/3.5-5.6 Lens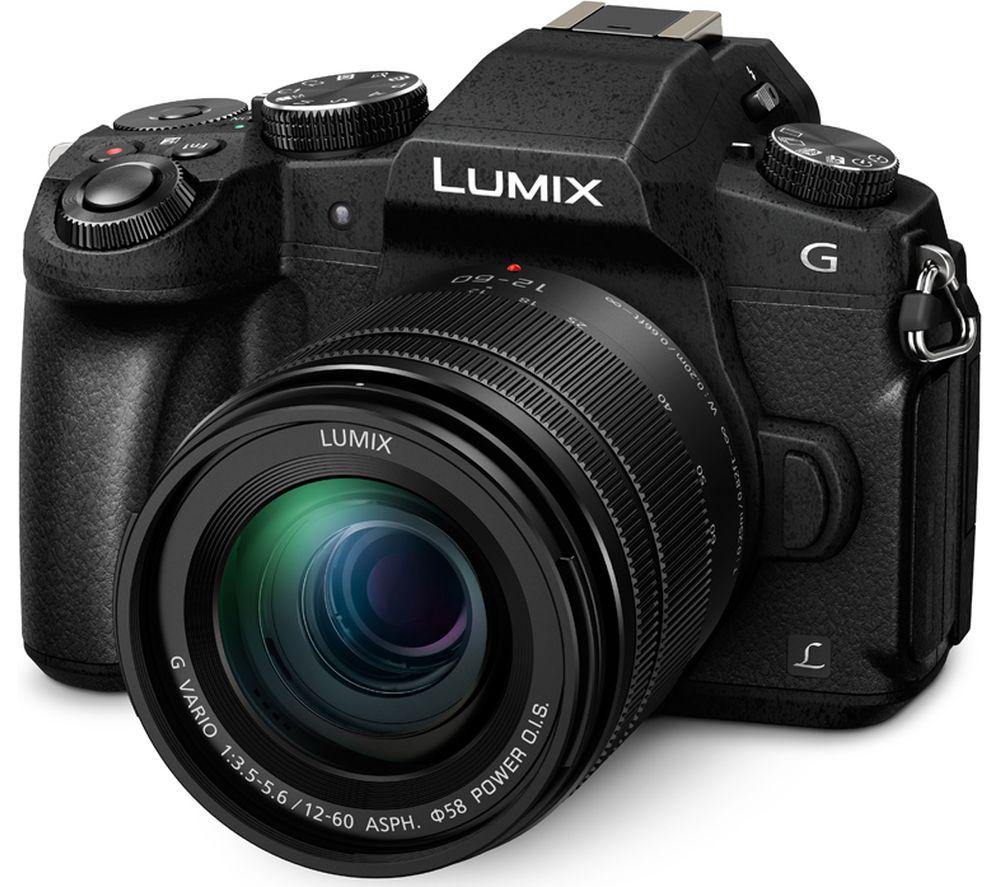 £599
Currys
PANASONIC Lumix DMC-G80 Mirrorless Camera with 12-60 mm f/3.5-5.6 Lens
Top features: - 4K Photo lets you freeze the frame for that perfect shot - Image stabilisation compensates for handshake - Post focus lets you shift the focus for a new perspective - Sharp, detailed images thanks to the 16-megapixel Digital Live MOS sensor 4K PhotoFor those elusive decisive moments the Panasonic Lumix DMC-G80 features 4K Photo.
This lets you select a frame from a video (shot at 30 fps) in camera and save it as a high resolution image, perfect for capturing a moment of action.4K Video offers up to four times the resolution of Full HD for professional-style movies that are packed with detail and offer more clarity.
Image stabilisationCamera shake is reduced thanks to the 5-axis DUEL I.
S.
2 (Image Stabiliser) - the body and lens work together so you can capture sharp images and video even in low light.
Post focusShift the perspective of your scene with Post Focus which lets you to review an image you've taken and adjust the area you'd like to be pin sharp.
Focus Stacking lets you easily select several focus points in the same image for ultimate control.
Sharp, detailed imagesBringing your scene to life, the 16-megapixel Digital Live MOS Sensor with low pass filter makes it easy to capture images that are sharp and full of detail.

Currys
PANASONIC Lumix DMC-G80 Mirrorless Camera with 12-60 mm f/3.5-5.6 Lens
Leave a Review
Currys - PANASONIC Lumix DMC-G80 Mirrorless Camera with 12-60 mm f/3.5-5.6 Lens
Currys - PANASONIC Lumix DMC-G80 Mirrorless Camera with 12-60 mm f/3.5-5.6 Lens
Currys previously known as Currys & PC World