Main Index / Cameras / Instant Cameras / INSTAX
Currys
INSTAX LiPlay Digital Instant Camera - Blush Gold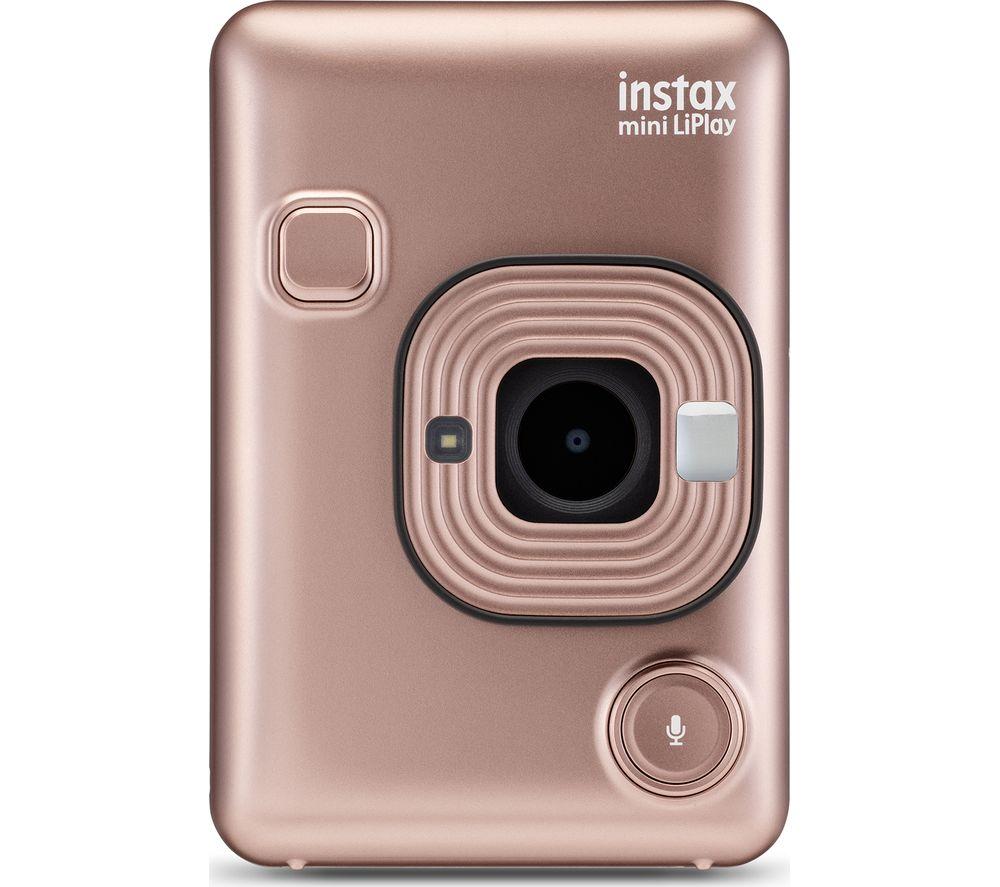 £149.99
Currys
INSTAX LiPlay Digital Instant Camera - Blush Gold
More than an instantThe Instax LiPlay Digital Instant Camera is much more than just an instant camera.
You can print photos straight from your smartphone, add sound to photos, and apply unique frames & filters.
It's also Instax's smallest hybrid camera yet, perfect for popping in your bag on a night out.
Print your memoriesNo more wasted paper - pick your best shots using the LCD screen before hitting print.
Or send a photo from your smartphone to your camera in seconds.
You can print up to 100 photos on a single charge - perfect for decorating your pinboard.
Make your photos stand out by adding fun frames or nostalgic filters using the app (which can also be used as a remote).
Sounds like funPhotos are your memories.
And what better way to add to them than with sound? When taking a photo, you can record sound (karaoke anyone?) and add it to your photo in the form of a QR code.
Simply scan the code with your phone to replay the sound and relive the fun.

Currys
INSTAX LiPlay Digital Instant Camera - Blush Gold
Leave a Review
Currys - INSTAX LiPlay Digital Instant Camera - Blush Gold
Currys - INSTAX LiPlay Digital Instant Camera - Blush Gold
Currys previously known as Currys & PC World