Main Index / Cleaning Appliances / Pressure Washers / Bosch
Currys
BOSCH AdvancedAquatak 140 Pressure Washer - 140 bar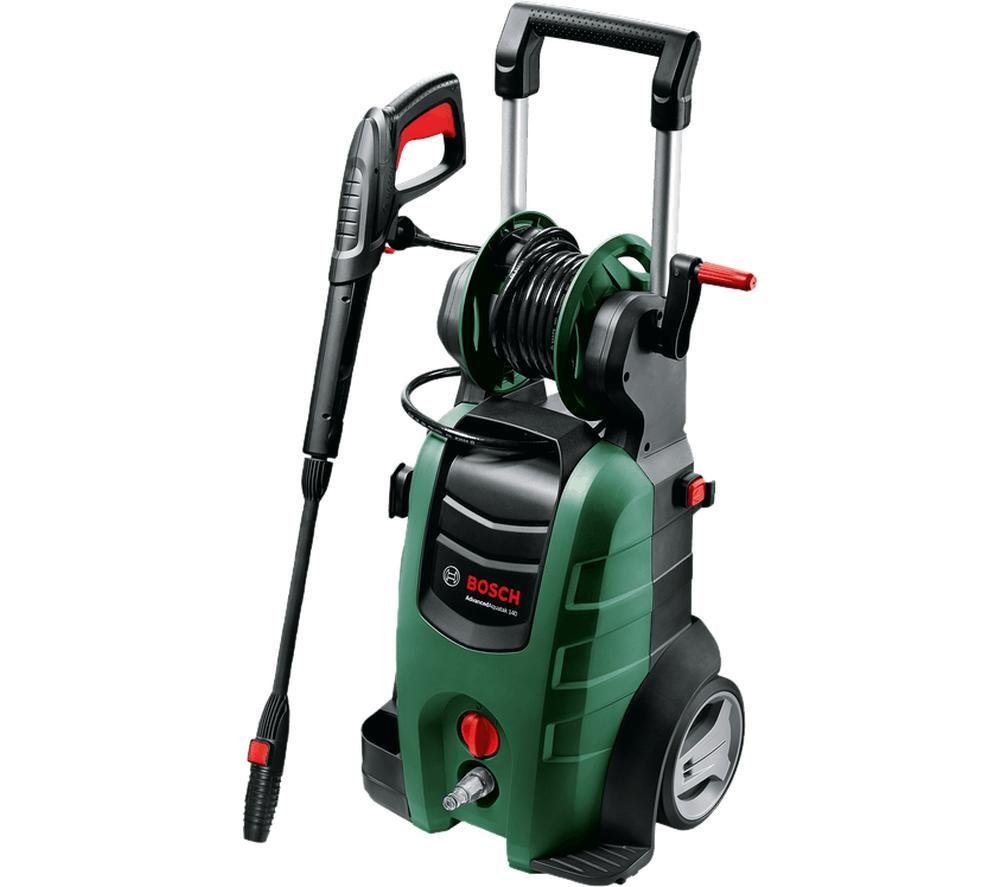 £299.99
Currys
BOSCH AdvancedAquatak 140 Pressure Washer - 140 bar
The Bosch AdvancedAquatak 140 Pressure Washer is a versatile and powerful washing tool.
With three nozzles you're set to tackle anything.
The rotary nozzle delivers extra power for the toughest stains on hard surfaces.
With the detergent nozzle you'll apply soap to your car within minutes, so you can wash it in no time with the wide flat jet nozzle.
Quick to set up and efficient, it comes with a high-pressure and high-capacity foam nozzle that makes applying detergent a breeze.

Currys
BOSCH AdvancedAquatak 140 Pressure Washer - 140 bar
Leave a Review
Currys - BOSCH AdvancedAquatak 140 Pressure Washer - 140 bar
Currys - BOSCH AdvancedAquatak 140 Pressure Washer - 140 bar
Currys previously known as Currys & PC World