Main Index / Cleaning Appliances / Pressure Washers / Bosch
Currys
BOSCH EasyAquatak 100 Pressure Washer - 100 bar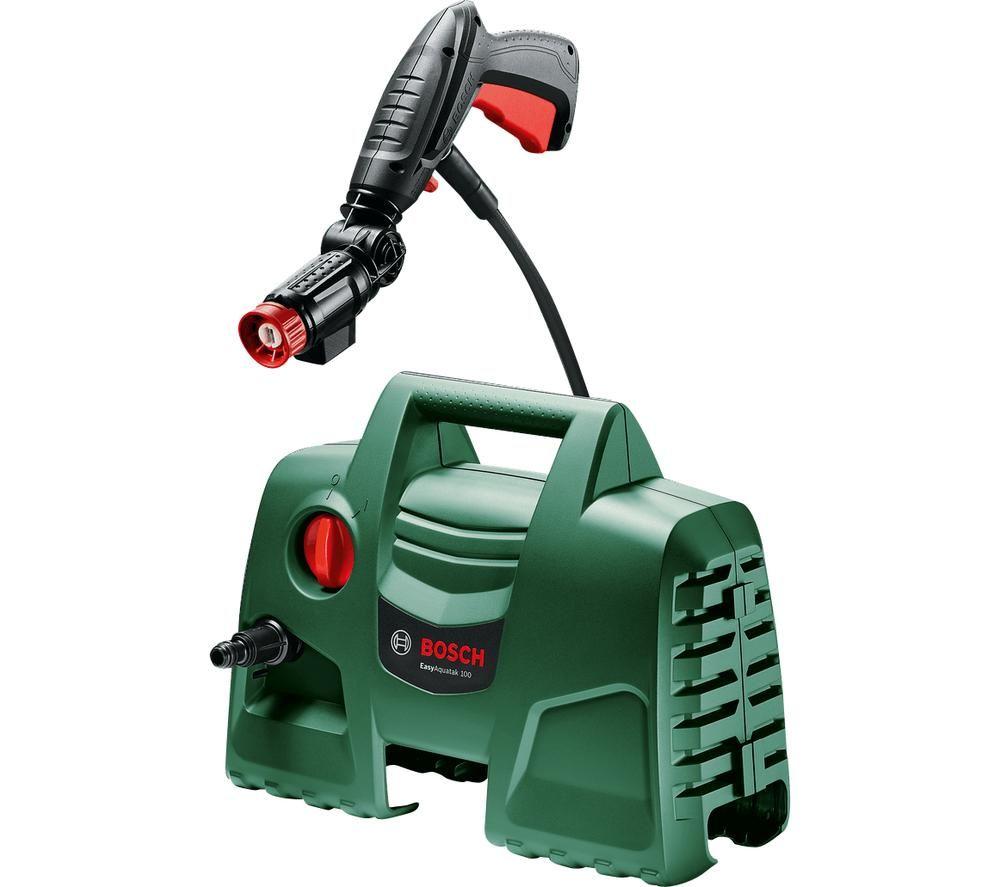 £89.99
Currys
BOSCH EasyAquatak 100 Pressure Washer - 100 bar
Whether you're cleaning the car or the patio, the Bosch EasyAquatak 100 Pressure Washer delivers efficient performance.
With 100-bar of cleaning power, it makes washing your car, home or garden furniture hassle-free.
The washer has a variable fan nozzle, so you can adjust the flow to suit what you're cleaning - use the gentle stream for light tasks, or the powerful jet for stuck-on dirt.
There's also a long lance, so you can clean hard-to-reach spots without having to stretch.
When you've finished, the compact design makes it easy to store the EasyAquatak 100 inside your garage or shed.

Currys
BOSCH EasyAquatak 100 Pressure Washer - 100 bar
Leave a Review
Currys - BOSCH EasyAquatak 100 Pressure Washer - 100 bar
Currys - BOSCH EasyAquatak 100 Pressure Washer - 100 bar
Currys previously known as Currys & PC World