Main Index / Cleaning Appliances / Pressure Washers / Bosch
Currys
BOSCH Professional GHP 5-55 Pressure Washer - 130 bar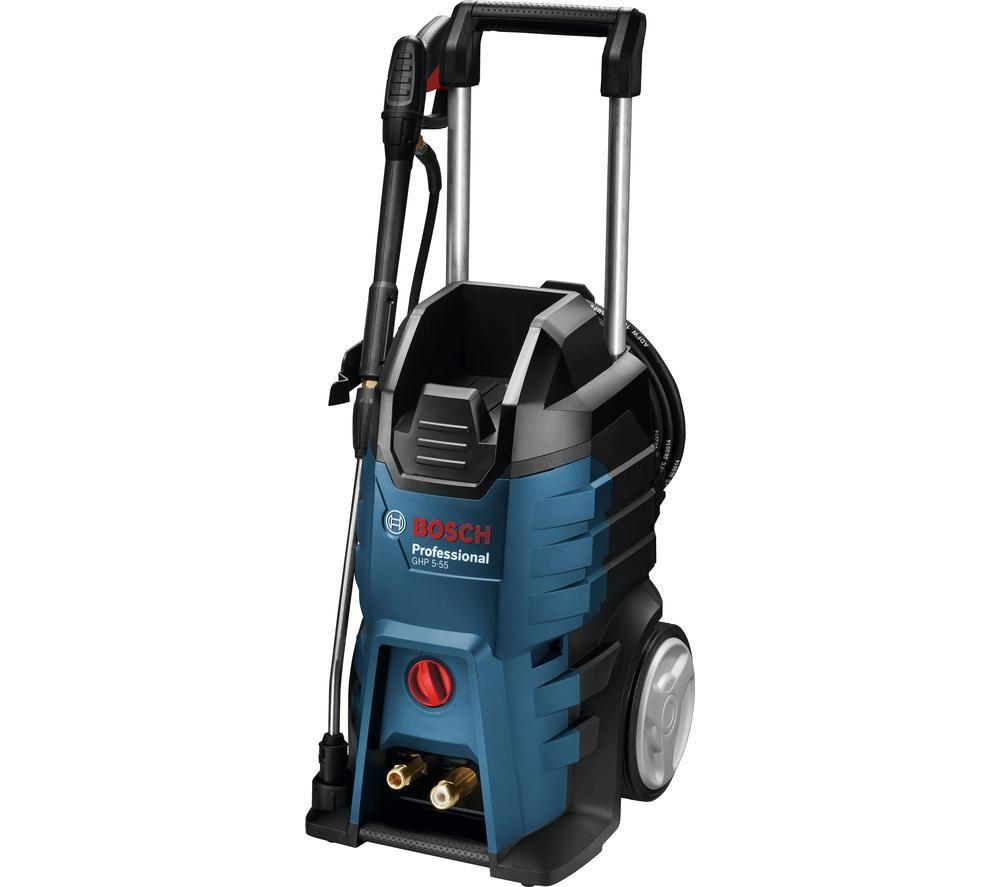 £499
Currys
BOSCH Professional GHP 5-55 Pressure Washer - 130 bar
Wash your car, bike, or outdoor surfaces with Bosch Professional GHP 5-55 Pressure Washer.
This powerful and versatile tool is easy to use and simple to set up.
Adjust the water flow and pressure to suit the surface you're cleaning.
The 3-in-1 lance allows you to switch between nozzles quickly and clean various surfaces.
Use the attached sturdy steel-reinforced hose to connect your garden water tap to the robust brass inlet pipe and you're good to go.
Move the pressure washer with ease thanks to a pair of large rubber wheels.
You can use it and store it standing upright or placed horizontally.
Attach all the accessories to the cleverly designed slots in the body and extend the telescopic metal handle to wheel the GHP 5-55 in wherever you need.

Currys
BOSCH Professional GHP 5-55 Pressure Washer - 130 bar
Leave a Review
Currys - BOSCH Professional GHP 5-55 Pressure Washer - 130 bar
Currys - BOSCH Professional GHP 5-55 Pressure Washer - 130 bar
Currys previously known as Currys & PC World