Main Index / Cleaning Appliances / Steam Cleaners / BLACK DECKER
Currys
BLACK DECKER FSMH1321 7 in 1 Steam Mop - White & Aqua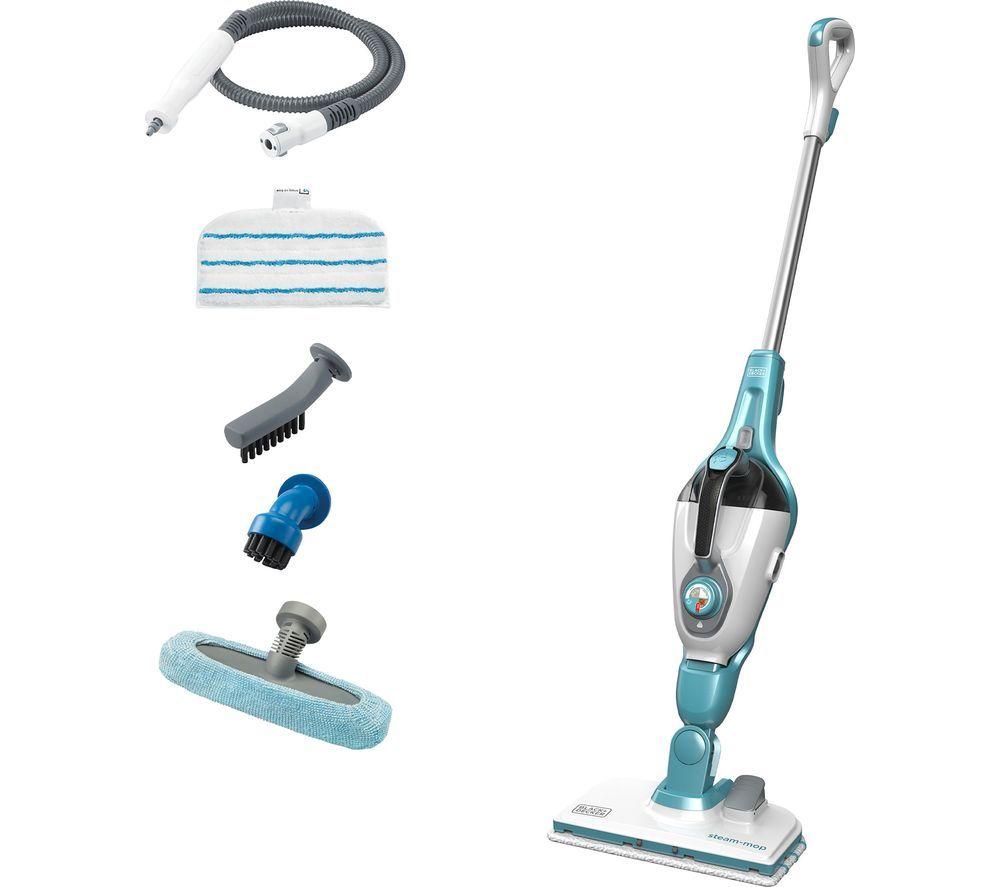 £144.99
Currys
BLACK DECKER FSMH1321 7 in 1 Steam Mop - White & Aqua
Kills 99.9% of bacteria and germsEradicate bacteria in your home with the light and powerful Black & Decker FSMH1321 7 in 1 Steam Mop.
It kills 99.9% of germs using just tap water - so there's no need for harsh or expensive chemicals.
When it's time for a clean, just fill up the water tank and it's ready to go in 15 seconds.
Providing 20 minutes of continuous use, you can get the kitchen and bathroom sparkling, all in one go.
Detachable handheld modeWhether it's marble or laminate, the Black & Decker FSMH1321 is designed for use on any sealed hard floors.
For an optimised performance, simply select the floor setting on the front of the steam mop.
But it's not just for floors.
Switch to detachable handheld mode to easily clean surfaces, glass or even steam fabrics.7 in 1 designThe FSMH1321 includes a range of accessories for versatile cleaning.
The squeeqee accessory makes it easy to clean windows, mirrors and shower doors, while the tile and grout brush is perfect for deep cleaning the bathroom.

Currys
BLACK DECKER FSMH1321 7 in 1 Steam Mop - White & Aqua
Leave a Review
Currys - BLACK DECKER FSMH1321 7 in 1 Steam Mop - White & Aqua
Currys - BLACK DECKER FSMH1321 7 in 1 Steam Mop - White & Aqua
Currys previously known as Currys & PC World